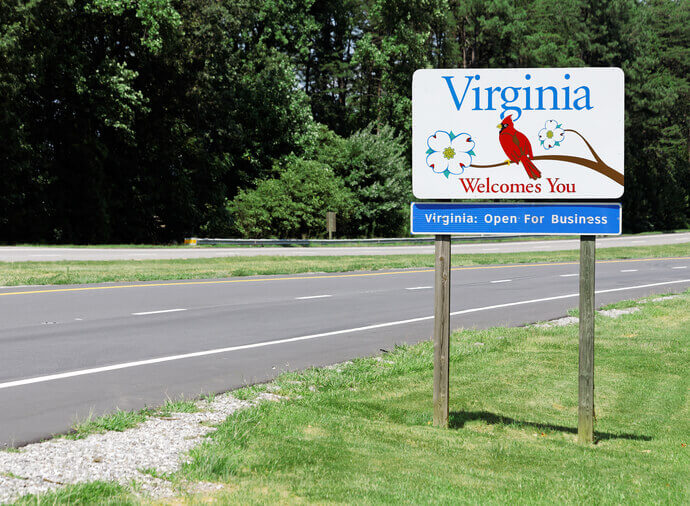 Today, Apex Clean Energy joined representatives of Riverbend Development, William McDonough + Partners, and Hourigan Development to formally break ground on a new eight-story office building in downtown Charlottesville, Va.
The 187,000-square-foot building, located on Garrett St. in Charlottesville's Strategic Investment Area, will serve as the corporate headquarters for the renewable energy developer. Apex is the anchor tenant, leasing a total of 84,000 square feet, equal to the building's top three floors.
The project, which leverages sustainable design features, will enable the consolidation of Apex's 170 local employees. The company's operations are currently spread across three office buildings extending from Court Square to the former Martha Jefferson Hospital complex.
"Breaking ground marks two key milestones for Apex Clean Energy," comments Mark Goodwin, Apex's president and CEO. "In our 10th year, it signifies our evolution from start-up to standing among industry leaders as we accelerate the shift to clean energy. Perhaps more important, the intent and the design of the building will yield immediate benefits to our climate and our community, helping members of our team individually and collectively live our corporate value of sustainability."
Designed by William McDonough + Partners, the building will also include 875 roof- and canopy-mounted solar panels, expected to produce 364 MWh of energy per year, enough to equate to zero net energy use by the Apex offices. Hourigan Construction will be the general contractor for the project, and John Pritzlaff, senior vice president of Cushman Wakefield | Thalhimer, has represented Apex throughout the process.
The sustainably harvested mass timber structure of the building will realize a total potential carbon benefit of approximately 3,000 metric tons – or the equivalent of the carbon emissions from more than 3.1 million pounds of coal burning – compared to a traditional concrete-and-steel approach. Cross-laminated timber is known for its high-efficiency strength and fire resistance; it will also help speed construction and provide long-term thermal comfort for occupants.
The development will also include electric vehicle charging stations, in addition to indoor bicycle storage. Apex currently provides incentives to all employees toward the purchase of electric and plug-in hybrid vehicles, and for commuting to work via rideshare, bike or walking.
The construction process is expected to take approximately 20 months, with the building opening in mid-2021.