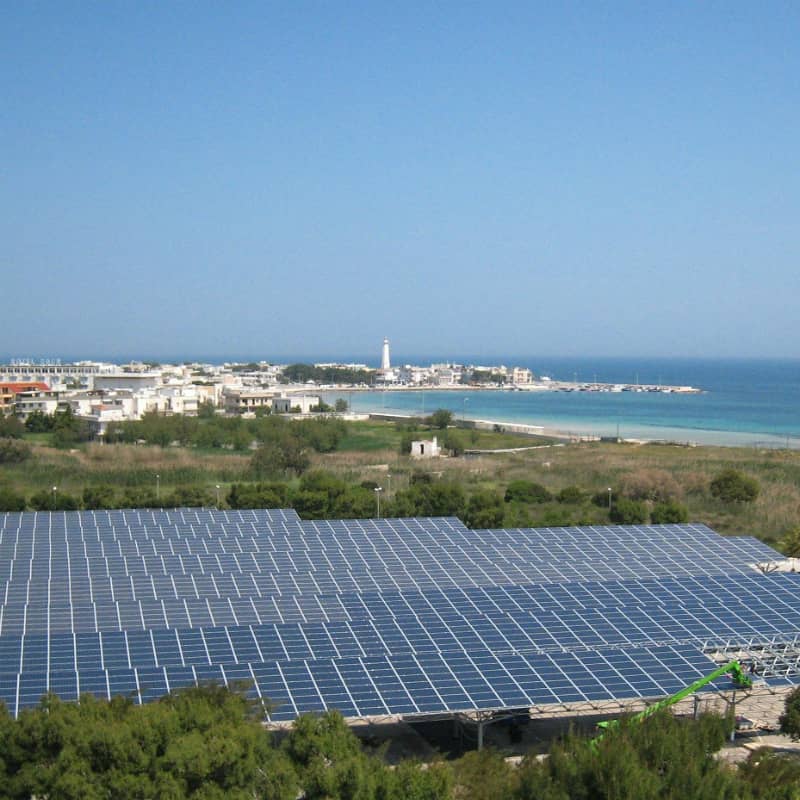 Solar module prices continued their downward trend in July, falling by more than 2% over June's average prices and 44% annually, according to the latest monthly module price report from IMS Research (recently acquired by IHS Inc.).
PV module prices had enjoyed a short period of stability in June due to high demand in Germany and Italy, but they have begun to decline once again in the second half of this year.
According to the report, average prices of crystalline PV modules purchased from distributors increased by almost 3% in June. The increase was driven by high demand in Germany, the world's largest PV market.
Demand peaked in Germany in June as developers rushed to connect systems by June 30, before the end of the grace period for the country's previous, more attractive feed-in-tariff (FIT) rates expired.
Distributors were able to capitalize on strong demand, giving rise to higher pricing in the run-up to the deadline, IMS Research adds.
The resulting slowdown in demand following Germany's grace-period deadline, coupled with the bleak outlook for demand in the second half of the year in Europe, meant that module prices slipped again in July by 2.4%, according to the report.
Chinese tier-one module prices declined by almost 3%, while the largest decline came from Western suppliers, whose prices declined by more than 5%.
'PV module prices enjoyed a rare period of stability in June, but are once again under pressure, as demand in a number of core markets has weakened in the second half of the year,' says Sam Wilkinson, senior analyst in IMS Research's PV group. 'Although the industry has seen a number of significant exits from the market in the recent months, supply of PV modules still far exceeds demand, and suppliers are continuing to engage in fierce price competition.'
Module prices have consistently declined throughout the year, but IMS Research says the outlook for prices this month is positive. In fact, on average, industry buyers and sellers expect prices to increase by 0.3% in August, according to the results of an industry survey cited in the report.
However, expectations varied clearly by company type: Module suppliers and integrators tended to forecast an additional slight decrease in module prices, while distributors surveyed expected a small increase.
'PV module suppliers' margins are already dangerously low and, in some cases, negative, and their ability to lower prices any further is severely limited until they can make significant improvements to their cost structures,' Wilkinson notes.
Feeling the strain
These price pressures have been reflected in the financial performance of both Western and Chinese module suppliers. SolarWorld said earlier this week that it would not achieve positive earnings this year, and as second-quarter results have started to come in from other major manufacturers, analysts and investors have expressed concern.
Canadian Solar, for instance, posted numbers this week that were widely described as disappointing. Despite faring better than some other manufacturers at this time simply by not being in a state of bankruptcy or insolvency, the company recorded a loss of $25.5 million, even as solar module shipments increased to 412 MW.
Canadian Solar also reported a gross profit of $43.2 million, compared to $63.7 million at the same time last year. The continued fall of PV module prices, as described in IMS Research's report, were – not surprisingly – to blame.
'The year-over-year decline in gross profit was primarily due to the decline in average selling prices over the past several quarters, partially offset by lower manufacturing costs, higher shipment volume and the positive effect of the warranty insurance adjustment,' Canadian Solar explained in its financial-results announcement.
Like many other solar manufacturers, Canadian Solar is seeking to weather the storm by bolstering its downstream business. During the second quarter, the company completed construction of an 11.5 MW PV plant in Ontario – a project that is expected to generate revenue in the third quarter.
'By focusing on these manageable projects, we expect to reduce financing and execution risks, and enjoy a greater level of predictability in our business,' said Dr. Shawn Qu, chairman and CEO of Canadian Solar, in the financial statement.
Meanwhile, San Jose, Calif.-based SunPower, which has long made project development a part of its business model, was viewed as faring better than much of the rest of the module manufacturer pack.
For the second quarter, the company reported a net loss of $84.2 million. This figure represented an improvement over the second quarter of 2011, when SunPower posted a loss of $147.9 million.
SunPower 'remains well positioned to gain share in the North American residential market and is making good progress on the cost-reduction front,' noted Deutsche Bank analyst Vishal Shah in a research note. 'The company is also likely to benefit from a flight to quality (modules and balance sheet) given superior technology, as well as [its] strategic partnership with Total.'
The company is not, however, exempt from the difficult conditions in Germany and the rest of the European PV sector.
'Europe remains a very challenging market, and we are looking at a number of strategies to improve our long-term performance in the region,' said Tom Werner, CEO of SunPower, in the company's financial statement.
Several other large publicly traded module manufacturers, including Trina Solar and Yingli Solar, plan to announce their second-quarter results later this month.
Photo credit: Conergy AG