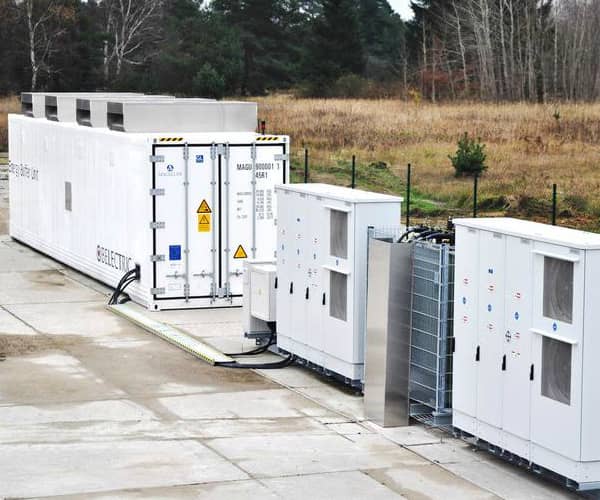 First deployed in November at the Alt Daber solar power plant in Brandenburg, Germany, Belectric's Energy Buffer Unit (EBU) has been prequalified for a 1.3 MW frequency response by 50Hertz, the transmission network operator (TNO).
From the Alt Daber location, the Belectric EBU will provide frequency control in the high-voltage grid across Germany, which is increasingly influenced by renewable generating sources.
According to the company, the prequalification process for frequency response applications involves testing a unit to demonstrate that it meets the TNO's requirements for reliability. The certification means that battery storage has demonstrated that it improves the safety of transmission network operation, even during heavy fluctuations, such as a generator or interconnector trip.
The containerized EBU is shipped with a power inverter and a medium-voltage transformer. The unit has a nameplate power between 800 kW and 1,400 kW, depending on configuration. It has a storage capacity of 948 kWh.