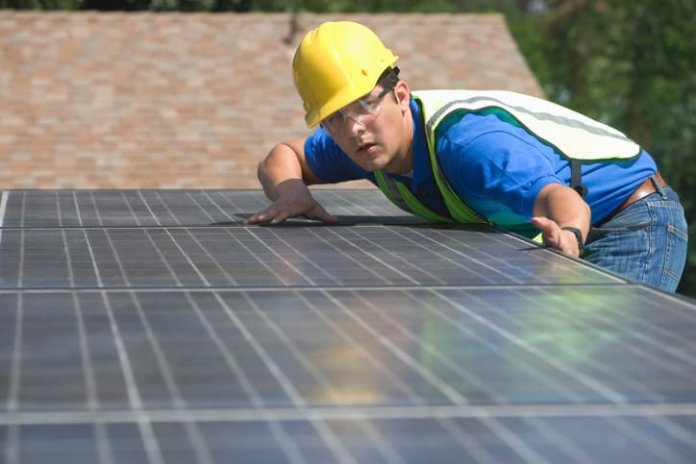 Solar photovoltaic installer is expected to be the fastest-growing occupation in the country from 2018 to 2028, according to a new report from the U.S. Bureau of Labor Statistics (BLS).
Specifically, solar PV installer jobs are projected to grow 63.3% in this time frame, much faster than the average for all occupations, says the BLS. With a 2018 median pay of $42,680 per year, or $20.52 per hour, there were 9,800 jobs in this field last year.
Wind turbine technician came in second place for fastest-growing occupation from 2018 to 2028, with a 56.9% increase expected. The BLS says there were 6,600 of these jobs in 2018, offering a median pay of $54,370 per year, or $26.14 per hour.
BLS attributes the expected growth in solar and wind jobs to "advances in, and implementation of, renewable energy technologies." However, despite the expected "rapid growth" in these industries, says the agency, their "small employment size" will bring "only" 6,100 and 3,800 new jobs, respectively.
For overall job projections, the agency expects employment to grow by 8.4 million jobs to 169.4 million jobs from 2018 to 2028, reflecting an annual growth rate of 0.5%, which would be slower than the 2008–18 annual growth rate of 0.8%.