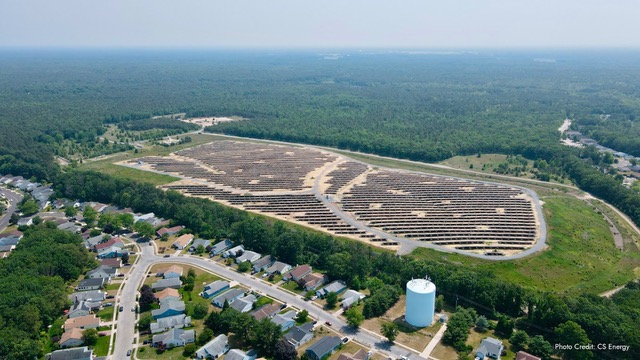 CEP Renewables and Luminace have reached commercial operation of the 10 MW DC BEMS community solar landfill project, located on the Big Hill Landfill in Southampton, N.J.
The project is the first in New Jersey to have two 5 MW solar systems atop a landfill, as well as span across two utility territories.
Part of the state's Community Solar Energy Pilot Program, this fixed-tilt project utilizes ballasted solar racking technology from Terrasmart, as well as bifacial solar panels.
CEP Renewables developed the project and contracted CS Energy as EPC contractor for the construction phase. Luminace, a Brookfield Renewable company, is the long-term owner and operator of the project.
"We are pleased to have converted yet another previously limited use site into a source of revenue as well as more affordable, clean energy for local communities," says Chris Ichter, CEP Renewables' executive vice president.
"We're grateful to have been selected by CEP, one of the nation's top leaders in landfill and brownfield solar redevelopment, to provide our expertise on this impactful project," says Erol Ozkirbas, chief operating officer at CS Energy.
"We were able to leverage our experience designing and constructing over 200 MW of landfill solar projects to address the complexities of this project and complete it safely, on time, and on budget."
The Big Hill Landfill project also adds to CEP's more than 100 MW of solar projects developed in New Jersey and further supports the state in achieving its goal of 100% clean electricity by 2035.