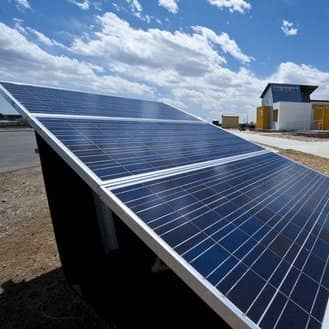 Continued government policy adjustments are causing major shifts in the sizes, growth rates and customer segment mix of photovoltaic markets this year, led by incentive cuts in European markets, according to three new reports issued by Solarbuzz.
Europe is now projected to represent 65% of world PV demand in 2011 (down from 82% in 2010), while the U.S. will grow from 5% to 9%. The top five Asia Pacific markets, led by Japan and China, accounted for 11% of global demand in 2010 – a share that will grow to 16% in 2011. The market share of these Asia Pacific countries is projected to increase steadily to reach at least 26% by 2015, while the U.S. market share is expected to rise to 14% by that year.
European PV markets, led by Germany and Italy, have absorbed feed-in tariff rate cuts of up to one-third between Jan.1, 2010, and July 1, 2011. These reductions have caused first-quarter 2011 (Q1 2011) demand in Germany, the world's largest PV market, to collapse to less than half of its Q1 2010 size.
In addition, overall European demand for the full year of 2011 is expected to flatten after increasing more than 170% from 2009 to 2010. These policy adjustments have particularly hit large ground-mounted systems on agricultural land.
European distribution margins held up better than expected during 2010 and early 2011, as project margins collapsed, causing a refocusing of business models and channels to market. Europe benefited from sharply lower prices during the first half of 2011, which helped maintain demand in the Italian market.
The avoidance of midyear FIT reductions in Germany will now aid demand recovery in the second half of the year, the report adds.
Asia and the U.S.
PV project pipelines in the U.S., China and India collectively now stand at 25 GW.
"Project development activity is intense in these countries," says Craig Stevens, president of Solarbuzz." Successful delivery of these pipelines will first require a host of incentive mechanisms. Regulatory, financing, project structure and permitting issues must be overcome."
In China, domestic demand more than doubled in 2010, representing the second-largest market in the Asia Pacific region, second only to a rejuvenated Japan, whose 111% year-over-year growth was driven by residential demand, which accounted for 82% of the market. The Japanese market is projected to grow to between 1.3 GW and 1.5 GW this year.
In the U.S., soaring utility demand is redefining the end market, product mix and channels to market. Chinese module manufacturer market share increased to 37% in 2010, led by Suntech Power, Trina Solar and Yingli Solar, with their share building again during the first quarter of this year. In 2011, the U.S. market is projected to reach around 2 GW, growing to as high as 6.4 GW by 2015.
"With the U.S. utility segment projected to soar to 54% of the total market in 2012, significant changes in module supplier, inverter manufacturer, project developer, distributor and system integrator market shares are likely to occur over the next five years," Stevens adds.