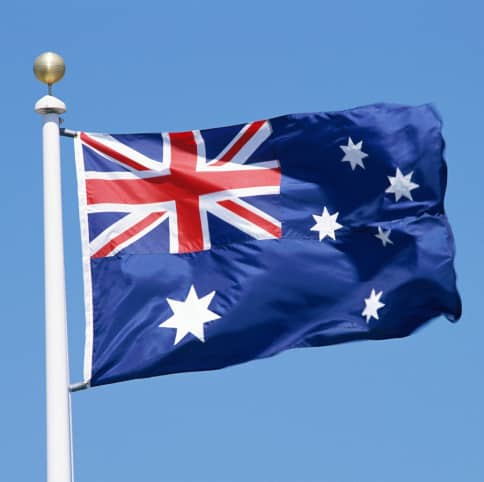 The global governmental trend of revisions to solar incentive programs continues, as Australia has become the latest country to roll back its financial support for solar energy. Earlier this month, Minister for Climate Change and Energy Efficiency Greg Combet announced changes to the country's popular Solar Credits offering.
In the announcement, Combet attributed the revisions to 'continued strong growth in the industry, the impact of this on electricity prices and the impact of the Solar Credits' support on demand for other clean energy technologies such as solar hot water heaters.'
Australia's Solar Credits, which provide support under the Small-Scale Renewable Energy Scheme (SRES) by multiplying the number of certificates that these systems would generally be able to create under the Large-Scale Renewable Energy Target scheme, will be reduced to a multiple of three (from four) on July 1. The new multiplier is expected to provide residential PV system owners with an up-front credit equal to approximately one-third of out-of-pocket costs, based on a standard 1.5 kW installation.
The multiplier will be further reduced over the next few years, declining to two in July 2012 and to one in July 2013.
According to the minister, these changes will 'help reduce the oversupply of certificates, which is currently suppressing the certificate price in the SRES.' A statutory review of the SRES is scheduled for mid-2012 and every two years thereafter.
The government has also announced plans to partner with state and territory governments to evaluate feed-in tariffs (FITs), which are still provided in addition to the Solar Credits mechanism.
The officials will verify that the existing FIT levels are consistent with certain previously agreed-upon principles and do not create an 'unjustifiable burden on electricity consumers, either through cross-subsidy mechanisms or their impact on the SRES,' the minister explained.
However, in New South Wales (NSW) – Australia's most populous state – FIT changes announced by Premier Barry O'Farrell have already led to backlash from the state's solar sector.
Last week, the NSW government closed its Solar Bonus Scheme and reduced FIT levels for existing participants from $0.60 AUD per kWh to $0.40 AUD per kWh. (The FIT for customers at the $0.20 AUD FIT tier remained unchanged.)
Government officials blamed the closure and changes on excessive taxpayer burden and program mismanagement; program costs are projected to reach up to $1.9 billion.
'We acknowledge customers who joined the original 60 cent Scheme had certain expectations of financial returns; however, the scheme was never intended to provide windfall profits to a few at the expense of many,' NSW Minister for Resources and Energy Chris Hartcher stated in the announcement.
John Grimes, chief executive of the Australian Solar Energy Society (AuSES), criticized the decision, noting that the NSW government had promised it would not enact FIT cuts affecting residents who had already installed PV.
'Barry O'Farrell must keep his promise to the NSW electorate and immediately reverse his decision to retrospectively slash the solar feed-in tariff,' Grimes wrote in AuSES' blog.
In response, AuSES and its supporters are holding a 'Solar's Last Chance Rally' this week to call attention to the NSW's FIT freeze and payment reductions. According to AuSES, these actions could result in extensive job losses in the solar sector and monetary losses for residential PV system owners.