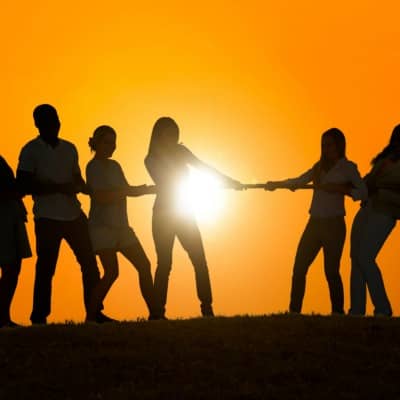 Just as investor-owned utilities (IOU) continue to procure solar power, member-owned electric cooperatives are also following suit.
According to the National Rural Electric Cooperative Association (NRECA), member-owned electric cooperatives have nearly 240 MW of solar capacity online or in the planning stages across the country. Additionally, NRECA notes that utility co-ops are developing solar power in 34 states – remarkable progress for such a small sector of the electric utility industry. As of October 2014, co-ops reported an existing capacity of nearly 95 MW of owned and purchased solar capacity in 34 states, and they plan for an additional 144 MW by 2017.
However, some electric co-ops are now beginning to encounter many of the same challenges faced by their investor-owned counterparts, explains Richard P. Mignogna, solar industry consultant.
'The co-ops have many of the same concerns of IOUs,' Mignogna says. 'It's important to remember that these are, ostensibly, distribution-only utilities. So, there are concerns about maximum penetration and overloading (system) feeders and transformers.'
Unlike the IOUs, however, member co-ops are dependent on a larger entity for operations. Therefore, control becomes an issue.
In New Mexico, for example, the Kit Carson Electric Co-op is at odds with its electric supplier, Tri-State Generation & Transmission, over limits capping renewable energy generation. Denver-based Tri-State, a wholesale electric power supplier that serves 44 electric cooperatives, restricts its member co-ops from locally generating more than 5% of its total load from renewable energy. The Kit Carson co-op maintains that the 5% cap, which predates the renewable energy standards in place in Colorado and New Mexico, is merely a tactic to ensure that the co-op continues to buy its electricity from Tri-State.
In fact, the co-op is seeking to terminate its contract with Tri-State based on a wide range of issues – including the 5% cap renewable energy. The case is pending before the New Mexico Public Service Commission.
Nonetheless, Tri-State maintains that its policies – including the 5% cap – provide incentives for member renewable energy generation and minimizes cross-subsidization of member renewable energy project costs. The electric power supplier points out that it was one of the first such entities to put programs into place to facilitate distributed and renewable energy from its member distribution cooperatives.
'These programs have been successful and support each member distribution cooperative's goals,' says Lee Boughey, a Tri-State spokesperson, adding that Tri-State's contract committee is 'currently considering the issue – and a range of options – and could make a recommendation in 2015.'
The challenge, Mignogna says, is coming up with a workable solution that fits all stakeholders while still meeting renewable energy mandates. 'There are as many different perspectives on solar power as there are co-ops,' he says. 'Some are very progressive, and some want no part of it. The bottom line about renewable energy interconnection, even with co-ops, is that it is still a turf war over control and lost revenues.'
Despite the challenges, some solar developers still see the value in penetrating new markets, like co-ops.
'At the moment, solar on co-ops is a limiting opportunity,' says Tony Clifford, CEO at Rockville, Md.-based Standard Solar, which recently completed a 1.8 MW ground-mounted solar array in Las Vegas, N.M., for Taos, N.M-based Mora-San Miguel Electric Cooperative, another co-op supplied by Tri-State.
As is the case with the Kit Carson co-op, Mora-San Miguel's wholesale electricity contract with Tri-State caps the Standard Solar project at 5% of the co-op's total load. The co-op purchases the other 95% of its load from Tri-State.
'The growth is coming because the cost of solar is coming down, and now the co-op members are seeing the benefits,' Clifford says.
However, he adds, because the coops themselves are often members of larger entities, 'there is some friction.'