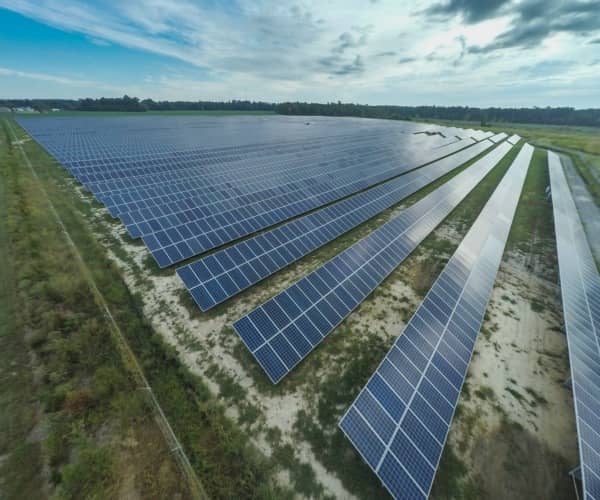 Miami-based solar developer Conergy has broadened its business model to include long-term ownership of select generating assets in an effort to establish itself as an independent power producer (IPP).
The focus of this business will be in the Americas; however, the company says it may expand its IPP business into promising international markets. To start, Conergy has assumed direct ownership of a 28 MW portfolio of solar assets in North Carolina. Conergy completed construction of the five plants in September. Duke Energy will purchase the electricity from the plants under a 15-year power purchase agreement.
MMA Energy Capital LLC, through its joint venture with Fundamental Advisors LP, has closed a $55 million financing facility with Conergy to be used for the construction of its North Carolina solar portfolio.
Yann Brandt, formerly head of global marketing and public relations, will lead Conergy's new IPP business in his function as regional head of the Americas.
'The decision to hold assets is based on the value that can be generated for our shareholders,' Brandt says. 'The financial stability of Conergy now gives us the option to make this decision. '
Less than three years ago, Conergy's financial stability, if not its very existence, was very much in doubt. In 2013, Germany-based Conergy AG filed for insolvency and was subsequently acquired by Miami-based Kawa Capital Management. Kawa essentially stepped in to take over the brand and sales organization of Conergy. The reorganized company subsequently brought in a new management team, headed by Andrew de Pass as CEO.
Since then, Conergy's center of gravity has been moving toward Miami. With its finances in order, Conergy has embarked on an aggressive program of solar project development. The company is building a pipeline on an international basis; however, its activities in the U.S. have been particularly energetic. The company has added David Munsky and Mike Cocchimiglio to lead project development through the Americas. Conergy is also bolstering its project finance teams.
According to Brandt, the company's division to become an IPP is a natural outgrowth of its development efforts.
'Our goal is to maximize the value of every project that Conergy develops,' Brandt says. 'In the U.S., it is increasingly more attractive to hold the asset instead of selling to another long-term owner. Solar has become a well-understood financial product for investors, especially when combined with the bankability of Conergy.'
One of the attractions of long-term ownership of solar assets is that they serve as a source of recurring revenue. The anticipated sunset of the federal investment tax credit (ITC) at the end of 2016 signals the end of an era for developers with build-and-sell business models. Companies with the resources to retain ownership of solar plants have the opportunity to derive revenue from them for decades.
Brandt says Conergy's goal is to remain active at all phases of the project development cycle. The company will continue its focus on mid-range solar projects over 1 MW while also acquiring such projects from other developers. 'Acquiring projects from partners is a strategy Conergy focuses on in all 16 countries we operate in,' he says.
As the race to complete projects ahead of the ITC comes to a close, Conergy hopes its status as an IPP will enable it to look farther afield.
'While the U.S. market will be significant in 2016 and Conergy has a large backlog, we have a global platform to acquire and develop projects in,' Brandt says. 'In the Americas, Conergy is already active in Brazil, Mexico and Chile to further grow our pipeline in the region.'