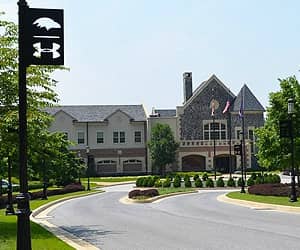 Constellation Energy Resources has been contracted to build a 375 kW solar generation system for the Baltimore Ravens' headquarters and training facility in Owings Mills, Md.
Constellation, a longtime sponsor of the Baltimore Ravens, plans to build roof-mounted arrays consisting of approximately 1,210 photovoltaic panels on the facility's field house and grounds-keeping buildings.
Constellation will own and operate the solar project. The Ravens will purchase the electricity generated by the system from Constellation under a 20-year power purchase agreement. The system is expected to generate approximately 460 MWh of electricity per year, which is approximately 15% of the team headquarters' electricity needs.
The project is the latest in a long series of environmental initiatives by the Ravens. It was the first National Football League team to earn a LEED-certified Gold designation by the U.S. Green Building Council for its sustainability efforts at M&T Bank Stadium. The team previously worked with Constellation to match the electricity used during 'green games' through the purchase of Green-e Energy wind renewable energy certificates.