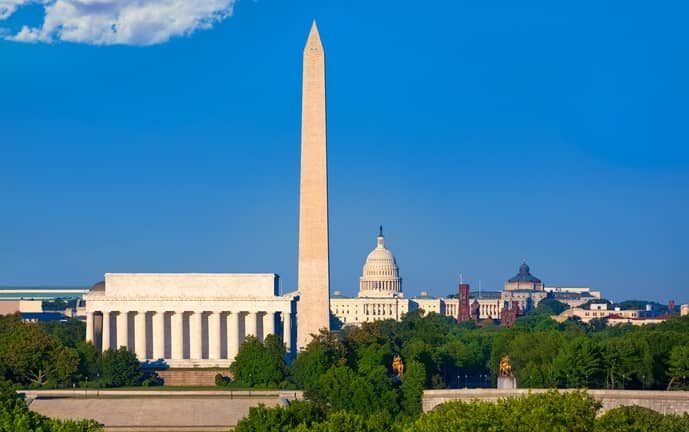 Washington, D.C., has taken another major step toward climate action, as the District of Columbia City Council unanimously approved legislation to expand the city's renewable portfolio standard (RPS) from 20% by 2020 to 50% by 2032. The bill, which heads to the desk of Mayor Muriel Bowser, also includes a 5% solar carve-out.
The Chesapeake Climate Action Network (CCAN), a grassroots nonprofit group, expects the legislation to create incentives for 1.5 GW of new solar and wind power and quadruple jobs in D.C.'s solar industry, which currently employs 1,000 people.
CCAN says that on top of expanding D.C.'s RPS, the legislation establishes a "Solar for All" program that aims to cut the electric bills of 100,000 low-income D.C. households in half by 2032 using clean energy and energy conservation.
"The D.C. Council is setting an example of strong climate action that leaders on Capitol Hill and across our region should follow," comments Mike Tidwell, director of the CCAN. "Solar and wind are the fastest-growing sources of power, and D.C. is positioning itself to capture the benefits of cleaner air, thousands of new jobs, and a better future for all residents."
Atta Kiarash, construction manager at D.C.-based Solar Solution LLC, adds, "Washington, D.C. is already seeing a solar boom, and it's about to get a whole lot bigger."