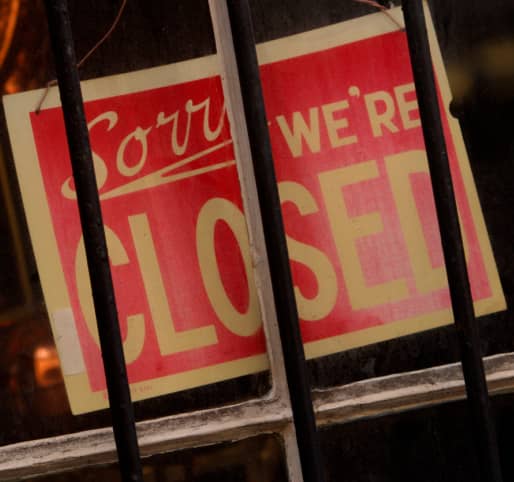 Why did the Los Angeles Department of Water & Power (LADWP) shut down its solar rebate program last month? The utility's April 11 announcement cited one obvious and expected reason – money problems – but also blamed two mysterious additional factors: 'growing safety concerns' and 'some apparent misinformation to LADWP customers by some solar PV installers.'
Frustrated PV installers in the Los Angeles area say that the program has been run ineffectively for years, and that the utility's claims of safety problems and installers' miscommunication to customers are the result of what they believe is an archaic inspection policy.Â
Under the rules of LADWP's rebate program, every installation must be personally examined by a designated inspector from the utility before it can legally be activated.Â
'For a period of time, the program was running smoothly because there wasn't huge demand,' says Mark Smith, CEO of Santa Monica, Calif.-based PV installer SolarForward.
Not surprisingly, however, when combined with state budget cuts, utility staff reductions and strong residential PV growth in Southern California, the inspection requirement quickly led to a seemingly insurmountable processing backlog.
Herb Mendelsohn, vice president of sales and marketing at Los Angeles-based installer PermaCity Solar, says he was told at one point by LADWP that the average wait period for a system inspection was 21 days.
'That's a good three weeks before there's a chance that someone will come out and turn it on,' he points out. 'Clients get restless after they've paid all this money.'
Smith reports that inspection wait times – coupled with other paperwork delays – have stretched as long as two to three months.
Facing impatient customers and an uncertain rebate availability window, some installers suggested to customers that their arrays could be activated prior to being inspected. LADWP responded by sending letters to PV installers threatening financial penalties and legal action, according to Smith.
Companies were also warned that their customers' rebates would be permanently jeopardized, as state legislation mandates that rebates be paid only on new, never-used systems. (This stipulation is currently under review by the Los Angeles City Attorney.) Nevertheless, approximately 20% of local installations activated since January were turned on before they were inspected, according to the utility.
As the conflict intensified, local installers saw their businesses suffer in the wake of continued delays and forfeited rebates, and continued to publicly question whether these individual inspections were necessary to begin with.
'It's a 1940s mentality,' Smith remarks, adding that LADWP also requires an AC disconnect, analog meter and other system features he considers redundant for today's PV systems. 'They're afraid that the inverter will 'go wacky.''
Modern inverters' safety features ensure that when the electrical grid shuts down or goes out of tolerance, the inverter will immediately go offline and maintain safe conditions, Smith says.
'Solar installers test every device – we have never seen an inverter stay online when the grid goes down,' he says.
LADWP insists that the inspections are vital. 'Within the past month, we encountered a situation where the inverter shut off and the system still had a back-feed voltage to the grid,' an official from the utility tells Solar Industry. 'Not only do the inspectors verify that the inverters are shut off, they [also] ensure that the wrong inverter is not placed into service, as there are inverters that are made for off-grid use.'
The inspector also verifies on-site system equipment and shading characteristics – both of which commonly differ from the descriptions stated on the rebate program's reservation request form.
'LADWP needs to go out to the job site to replace the meter anyway, so the inspector performs that function while he is out there,' the utility adds. 'So, this does not require any additional trips to the property.'
In the interest of processing efficiency, some solar companies have asked the LADWP – without success – to adopt the third-party spot-check inspection methodologies used by other utilities, including nearby Southern California Edison (SCE).
SCE inspects only a small percentage of installations. But according to Mendelsohn, this approach provides a more than sufficient deterrent to installer shortcuts or shoddy craftsmanship.
'If you have three problems in any of those inspections, you're out,' he explains. 'It's a huge penalty, so we build everything perfectly.'
The industry was similarly rebuffed when it offered to bolster the LADWP's solar program's shrinking ranks with its own employees.
'They always seemed to be understaffed,' Mendelsohn says. 'All the big solar companies have volunteered to give staff to help out and get them caught up. They would not accept that help.'
LADWP maintains that taking up the industry on this offer would threaten program integrity.
'There would be a conflict of interest if a solar contractor assisted us in our processing work,' the utility says. 'LADWP has employees from other groups assisting to work through the backlog.'
In addition, LADWP plans to implement PowerClerk, an online application and processing tool, as it wades through its accumulated solar program applications from the past six months. The utility says this backlog must be cleared before the program can be re-opened.
Utility rebate programs across the U.S. are no strangers to financial shortfalls and over-enrollment. LADWP's program had confirmed requests for $112 million in solar rebates as of April 1, but only $30 million is budgeted annually for the program.
Although the installer backlash against LADWP's rebate suspension has primarily focused on inspection issues and questionable program administration, monetary concerns must also be remedied.
'We are investigating the feasibility of financing solar incentive payments to better manage cashflows and eliminate the long wait for payments due to budget restrictions and hope to have that available before reopening the program,' utility officials state.
But according to Smith, fixing what he terms a fundamentally broken program will require more than cashflow adjustments.
'You can easily address the fact that the rebate program is running out of money by adjusting the levels,' he points out.
Mendelsohn, who believes the program shutdown stems mainly from understaffing issues, says that this lull – while exasperating for installers – could also provide an opportune time to ensure that when the program comes back, it is constructed more soundly and more in line with the desires of the industry.
'We should capitalize on this moment of slowness to have meetings with management to have real discussions,' he says. 'We need to have some open forums and conversations immediately.'
LADWP encourages concerned PV industry professionals to visit a designated site for the latest status of the rebate program. Installers can also call a hotline at (213) 367-4122 to offer feedback to the utility.
Smith maintains that blame lies solely with LADWP and, given the chilling effect of a program shutdown in a large metropolitan area, calls into question the utility's true support of solar power.
'The mere fact that they are unequivocally freezing the solar industry because of their own incompetence is totally unacceptable,' he says.
'The city claims that it's going green, and Governor Brown claims that we're going to reach energy independence,' he continues. 'But there is no way to get there when the utilities are stonewalling the process.'