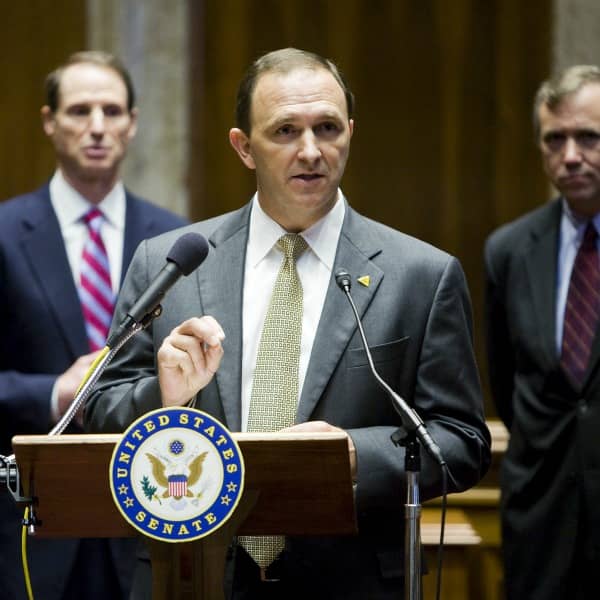 Do the anti-dumping complaint and countervailing-duty petition filed against China last week by SolarWorld and other members of the Coalition for American Solar Manufacturing (CASM) hurt or help the industry?
Opinion among solar firms was immediately divided – not only between U.S. and Chinese manufacturers, but also between companies across the supply chain. Although the investigation by the U.S. Department of Commerce and International Trade Commission is expected to take more than a year, vigorous debate about the fairness and global impact of China's inexpensive PV cells and modules has already begun.
Brooks Herring, vice president of international business at Japan-based thin-film PV module manufacturer Solar Frontier K.K., pointed out that because the company produces its modules exclusively in Japan, it encounters many of the same pricing-related pressures that U.S. solar firms face.
(The CASM's petition focuses on crystalline PV and specifically excludes thin film, but naturally, global pricing issues affect the entire module market.)
'What we want is a level playing field,' Herring told Solar Industry at last week's Solar Power International (SPI) convention in Dallas. 'It is a global business.'
However, he predicts that the global impact of the CASM's complaint – regardless of the investigation's outcome – may not be as dramatic as some other companies have expected. Module efficiency improvements and environmental regulations, for instance, will play a bigger role in determining winners and losers in the solar module manufacturing sector, he said.
Some U.S. solar companies – namely, project developers and system integrators – have made no effort to hide their hopes that the trade complaint amounts to nothing.
Arno Harris, CEO of Recurrent Energy, criticized the CASM's complaint as 'a tactic in the narrow self-interest of the manufacturers joining the petition.' He argued in a recent blog post that the coalition threatens the momentum of the global solar market at a time when reducing installation costs should be of primary importance.
'A group of manufacturers who can't compete with today's solar panel prices are seeking to erect trade barriers to make the U.S. a 'safe market' for their own more expensive solar panels,' Harris wrote. 'They want to prevent Americans from getting access to low-cost solar panels and low-cost solar electricity so they can sell their own more costly product to them instead.'
Not surprisingly, Harris' sentiment was shared by executives from at least two large U.S.-based PV system integrators who spoke informally with Solar Industry at SPI.
On the other hand, Kevin Kilkelly, president of SolarWorld America, warned that although cost reductions are important, the methods through which they are being achieved right now in the market carry serious risk for the entire industry.
'There are artificially deflated prices right now,' he said during an interview at SPI. 'The major Chinese manufacturers that are traded on the U.S. exchanges are all losing money. It is not good business.
'What is good for the industry is sustainable growth through economies of scale, and research and development into technology to improve efficiencies,' he added.
The CASM directed its complaint toward the People's Republic of China, rather than toward individual companies, but several Chinese manufacturers have immediately weighed in on its merits. This week, Trina Solar joined Yingli Green Energy and Suntech in formally expressing skepticism that any illegal trade practices have occurred.
But aside from prepared statements, Chinese manufacturers have opted to tread carefully as the investigation unfolds.
Two well-known Chinese PV module manufacturers abruptly canceled their previously scheduled interviews with Solar Industry at SPI after the news of the CASM trade complaint broke at the conference.
Shanghai-headquartered module manufacturer Upsolar, on the other hand, was willing to discuss the issue – stressing that it does not operate under principles common to some of its fellow Chinese companies.
'We operate under a different business model,' Chief Technology Officer Stephane Dufrenne explained to Solar Industry at SPI. 'We have a low capex and don't have inventories that have to be cleared out at any cost.' Upsolar is also not state-owned.
As a result, Dufrenne continued, the company cannot compete on pricing with other Chinese suppliers and has thus sought to differentiate itself based on product quality, much like European and U.S.-based manufacturers.
Meanwhile, an increasingly hostile debate on hypocrisy and international policy rages between China's Ministry of Commerce and the CASM. After an anonymous official from the ministry called the complaint 'protectionist' and 'inappropriate,' the CASM called into question China's own practices.
'For China to label the actions of a U.S. industry 'protectionist' when China is seeking to defend itself against egregiously unfair trade practices is baseless,' the group said in a statement. 'China is a heavy user of the anti-dumping and countervailing trade laws to 'protect' its own industries.'
Each side also blamed the other for contributing to the current global economic struggles: China's ministry official warned that the CASM's complaint would 'cast a shadow' on economic recovery, while the CASM called out China for its alleged currency manipulation, poor intellectual-property enforcement, rare-earth-mineral restrictions and other practices.
'Regarding economic considerations, it is widely known that China's economic growth model is causing huge disruptions in the global economy,' the coalition stated.
Photo: SolarWorld's Gordon Brinser speaks about the petition. Credit: SolarWorld