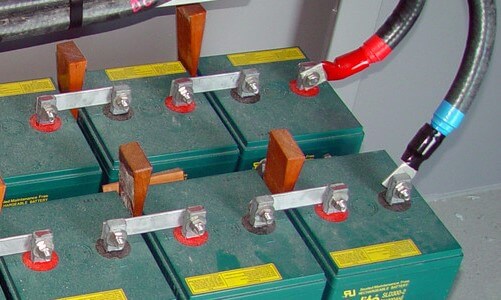 DNV GL has released its second annual Battery Performance Scorecard, which provides an independent ranking and evaluation of different types of batteries based on testing performed in DNV GL's battery performance and safety test laboratories. It also provides industry guidelines for developers and operators to ensure their systems have been designed to mitigate risks such as battery fires.
DNV GL's Product Qualification Program (PQP) tests a range of batteries, including next-generation lithium-ion cells, to provide the industry with reliable, rigorous and consistent data to determine what constitutes high battery performance. The results of these tests are compiled in the Battery Performance Scorecard.
Key findings of the report include:
Batteries of similar chemistry will have varying sensitivities to degradation
No battery does well in all areas of testing; most batteries demonstrate a strength in one or more categories
Battery fire safety depends on the quantity of cascading battery cells, ventilation and water as a combined toolkit for managing a battery fire.
Energy storage technologies continue to mature and advance while energy markets seek new ways to link variable renewable output to the peaks and valleys of power demand. Recent performance disputes and battery fire incidents are now also bringing safety and reliability of energy storage systems to the top of the agenda for EPCs, investors and developers.
Based on extensive fire-testing of battery cells, modules, sub-system components and systems, the 2019 Battery Performance Scorecard provides industry recommendations to ensure safety:
Battery systems should be designed to limit cell-to-cell propagation
Although counterintuitive, use water to extinguish fires
Ensure combustible gases can be ventilated in a fire emergency
While there is a very low probability of battery fires, the consequences of such fires can be great, whether the fire originates in the battery, or is caused by factors external to the battery system.
The report is available for download here.