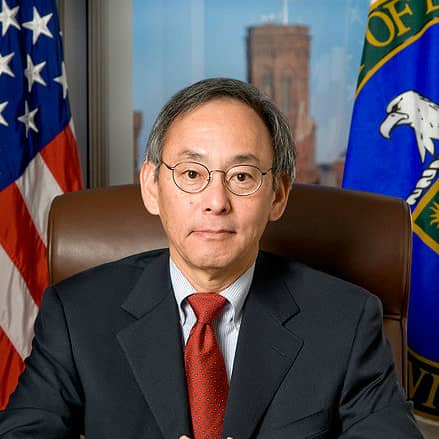 With PV module prices plunging, the U.S. Department of Energy (DOE) has unveiled new strategies for tackling a more stubborn piece of the solar cost equation: the expenses associated with permitting, financing and installing systems.
In addition to providing nearly $8 million in new funding to nine U.S. start-ups focusing on cost reduction, the DOE is also launching the 'America's Most Affordable Rooftop Solar' competition. The new funding round and competition represent the agency's latest efforts in its ongoing SunShot Initiative, which aims to make solar energy cost-competitive with conventional energy by 2020.
The following companies received grants (under SunShot's Incubator Program):
Clean Energy Experts LLC – $495,040
Clean Power Finance – $500,000 (first award)
Clean Power Finance – $1 million (second award)
concept3D Inc. – $1,275,791
Distributed Energy Research & Solutions Inc. – $500,000
Simply Civic LLC – $499,510
Solar Mosaic Berkeley – $2 million
Tigo Energy Inc. – $500,000
Previous SunShot Incubator recipients have attracted follow-on investment at a ratio of $30 in private investment for every $1 of government funding, the DOE notes in the funding announcement.
Clean Power Finance, which received two separate awards, plans to use its $500,000 grant to develop an online marketplace for PV operations and maintenance (O&M) services. By allowing a range of vendors to bid on O&M jobs, the online marketplace will ensure a competitive and accessible market for these services, the company explains in a press release.
Clean Power Finance's $1 million grant is expected to help fund a new online brokerage designed to help solar installers access sales and marketing services for customer acquisition across different geographical areas. The company expects that the service will improve efficiencies for both installers and marketing services providers by allowing them to further specialize.
Meanwhile, Distributed Energy Research & Solutions Inc. (doing business as EnergySage) will also focus on streamlining PV system sales. The company plans to use its $500,000 grant to create a Web-based comparison shopping platform.Â
In a press release, EnergySage points out that it currently offers the industry's only direct customer-facing solution for reducing PV installers' customer-acquisition costs. These costs can represent a full quarter of the price of an installed PV system, according to the company.
If EnergySage, Clean Power Finance and the other seven new grant recipients cannot bring the installed costs of solar power to $2/W on their own, the 'America's Most Affordable Rooftop Solar' competition (also known as the SunShot Prize) is designed to put several other horses into the race.
Under the rules of the challenge, the DOE will dole out $10 million to the first three teams that install 5,000 rooftop PV installations (1 kW to 15 kW) at an average price of $2/W or below.
The competition begins on Aug. 1. (Further details on eligibility and registration are available here.)
'By setting an ambitious target, the SunShot Prize aims to spur novel public-private partnerships, original business models and innovative approaches,' the DOE explains in a press release. 'By breaking a significant price barrier, the winners will demonstrate that solar energy is an affordable solution for millions of American families.'
Since the SunShot Initiative was launched in early 2011, the solar market has undergone significant changes – for better and for worse.
During a recent Twitter chat organized by the DOE, Solar Industry asked SunShot Director Ramamoorthy Ramesh whether declining module prices were changing the areas of focus for SunShot's cost-reduction efforts. (The chat was held before the most recent SunShot announcements were made.)
'We realized from Day 1 that soft costs are the bigger problem to solve,' Ramesh said in response to SI's question. 'We're increasing R&D investments via multiple approaches, including Rooftop Challenge, Plug and Play [and] SunShot Incubator.'
Nevertheless, PV technology- and product-level research and development (R&D) activities are also ongoing as part of SunShot. That R&D will continue to be technology-agnostic, Ramesh added – despite the belief among some in the industry that the U.S. may ultimately be globally competitive in manufacturing only thin-film PV products and not crystalline cells and modules.
Photo: U.S. Energy Secretary Steven Chu