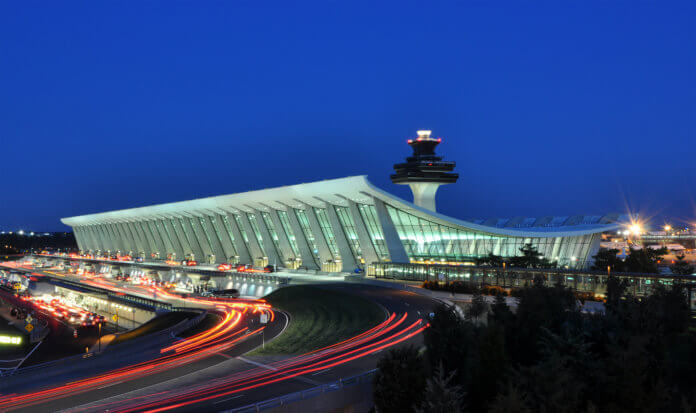 Dominion Energy Virginia and the Metropolitan Washington Airports Authority say they plan to jointly explore the development of a large-scale 100 MW solar energy project on approximately 1,200 acres at Washington Dulles International Airport.
Dominion Energy recently signed a sublease with the authority to begin feasibility studies for the project to move forward. Electricity generated from the solar project would connect to Dominion Energy's existing transmission line located on Dulles International Airport property.
"Partnering with Dominion Energy on this important project will give us the data and tools we need to determine the role that solar energy can play at a major international airport now and in the future," says Mike Stewart, airport manager, Dulles International Airport. "This project fits well with the Airports Authority's goal of enhancing the sustainability and environmental performance of our facilities."
Dominion Energy has filed an application with PJM, the regional transmission organization that coordinates the electrical grid in all or parts of 13 states and the District of Columbia, to interconnect the project to the transmission grid. The new facility could come on line as early as 2023.