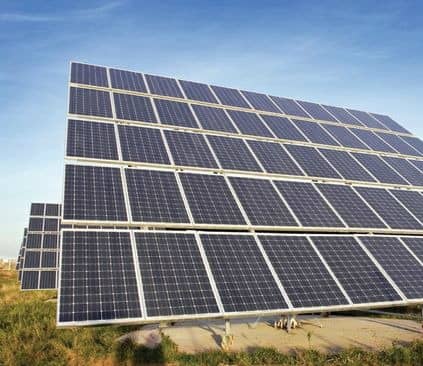 Charlotte, N.C.-based Duke Energy says it plans to build a 17 MW solar facility at Naval Support Activity (NSA) Crane, a naval base located 40 miles southwest of Bloomington, Ind.
Duke Energy Indiana will own and operate the facility, pending the approval of a certificate of public convenience and necessity from the Indiana Utility Regulatory Commission. The company expects to reach commercial service this year.
The project will feature approximately 76,000 solar panels on nearly 145 acres in the southeast portion of the naval base, making it one of the largest solar facilities in the state. The company says it will be grid-connected at a Duke Energy Indiana-owned substation on NSA Crane property.
Upon commissioning, the generated power will be available to Duke Energy Indiana customers and the Navy will continue to purchase power from Duke Energy Indiana.
Duke Energy says this is the second solar project it's building in partnership with the Department of the Navy. The company's 13 MW solar facility at Camp Lejeune in North Carolina was announced in 2015.
In a separate transaction, Duke Energy Indiana signed agreements with solar developers to purchase up to 20 MW of solar power at four locations in Indiana. Two of these facilities are in service now while the remaining two are expected to enter into service early this year.