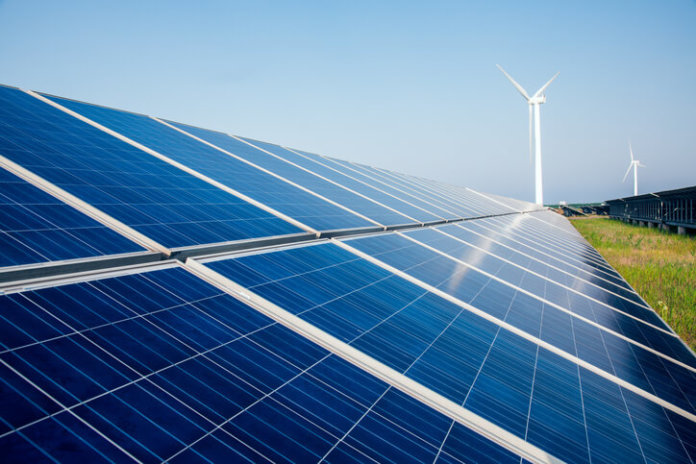 Starting today, more than 20 international subsidiaries of EDF Energies Nouvelles will operate under the brand EDF Renewables.
In North America specifically, EDF Renewable Energy, EDF Renewable Services, EDF EN Canada, EDF EN Mexico and groSolar will transition to the new visual identity in their respective geographic and business areas of expertise.
The decision to unify under a consistent mark worldwide supports the international expansion of renewable energies by the EDF Group and reinforces a common commitment to clean power across all entities, the company says.
EDF Renewables North America is building on its core areas of expertise by organizing the business around three primary lines: grid-scale power, distributed solutions and asset optimization.
Grid-scale power focuses on origination, development, construction and financing of onshore and offshore wind, solar photovoltaic energy, and energy storage projects.
Ryan Pfaff, executive vice president of development, says, "Since 2002, EDF Renewables has brought more than 10 GW of wind, solar and energy storage projects to market across North America. The grid-scale power team leverages this diverse experience, along with a robust pipeline, to provide clients with customized solutions that address their renewable energy challenges and add value to their operations."
Distributed solutions represents the company's expanded service offerings in solar, solar-plus-storage, electric vehicle charging stations and energy management systems. The business line merges the groSolar subsidiary, acquired in 2016, with the distributed electricity and storage group to strengthen both offerings and shared expertise.
Jamie Resor, CEO of distributed solutions, says, "In the coming months, the distributed solutions team will be energizing distributed solar projects in multiple states, from California to Massachusetts. Our fully integrated renewables platform provides clients with local and innovative solutions that reduce energy costs and deliver green power, on both sides of the meter."
Asset optimization aligns operations and maintenance (O&M) with asset management.
Larry Barr, executive vice president of O&M, says, "Closer collaboration between O&M and asset management will allow us to collectively extract additional value from our generating assets through development of service solutions. Once proven, these solutions to maximize productivity can then be quickly deployed to third-party customers. The new structure will enhance our unique advantage as an owner-operator to bring an owner's perspective to external customers."