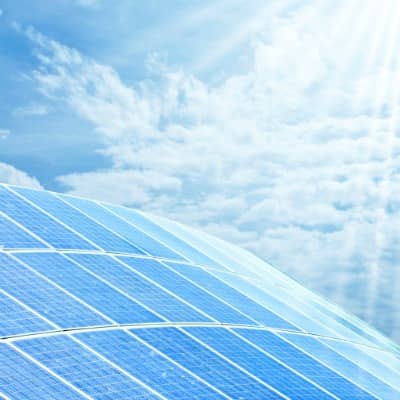 The next big opportunity for growth in the global solar business lies in small, emerging markets, says a new report by IHS. Photovoltaic installations are forecast to rise at about triple the global average during the period from 2012 through 2017.
Annual installations in these emerging countries are expected to increase to 10.9 GW in 2017, expanding at a compound annual growth rate (CAGR) of 38% from 2.2 GW in 2012, according to the report. In contrast, the overall global market will expand at a CAGR of only 13% during the same period. The emerging markets will account for 19% of global solar installations in 2017, up from just 7% in 2012.
'Across the world, new markets for solar PV are emerging, propelled by government incentives, including tenders for large-scale contracts, feed-in-tariff schemes and self-consumption support," says Josefin Berg, senior PV analyst at IHS." Although these markets sometimes have huge hurdles – like limited financing, regulatory uncertainty and opaque local regulatory conditions – companies throughout the solar supply chain can benefit from targeting these fast-growing emerging countries.'
Of the emerging countries IHS analyzed, Thailand and Turkey are expected to become the largest markets in the coming years. Both countries have the potential to install a cumulative total of nearly 3 GW of PV systems during the period from 2013 through 2017, the report says.
The Thai market has already taken off because of its adder scheme, under which the government pays feed-in premiums to solar power producers. In contrast, the Turkish market is still waiting to take off. In June, the country saw an upswing in applications that far exceeded the 600 MW that had been planned by the government. IHS says this has delayed the licensing procedure and pushed back installations until late 2014 and 2015.
The report says Turkey's rooftop market, however, will pick up speed in 2014 to reach 300 MW. By 2017, its annual PV demand will climb to 1 GW.
Among regions, IHS forecasts a third of new demand through 2017 to come from new markets in Europe. Europe's relatively stable financial conditions and proximity to experienced PV companies will support rapid deployment once regulatory support takes shape, the report says. Poland, Turkey and Russia are all rolling out support schemes, while Ukraine and Romania already install PV systems at a rapid pace. The Netherlands, Switzerland and Denmark are set to continue on a path of rooftop installations.
In the other regions, IHS says, demand is evenly spread, with a few countries in each region spearheading growth. IHS expects South Africa, Israel and Saudi Arabia to drive PV additions in the Africa-Middle East region, while Chile, Brazil and Mexico will fuel demand in Latin America. In Asia-Pacific, PV demand is dominated by Thailand and South Korea, which are both on the brink of shifting their status from emerging to maturing PV markets.
Of the 30 largest PV developers building up pipelines in emerging PV markets, 21 are concentrating their development efforts in Latin America. IHS reports more than 12 GW of projects in Latin America's PV pipeline, 90% of which are early-stage projects that lack an off-take agreement.
'Competition for off-take agreements in markets like Chile is tightening,' Berg says. 'Some developers are looking at selling PV-generated electricity on the merchant market. So far, only the International Finance Corp. has offered to sponsor such a project in Chile, in the hands of SunEdison.'