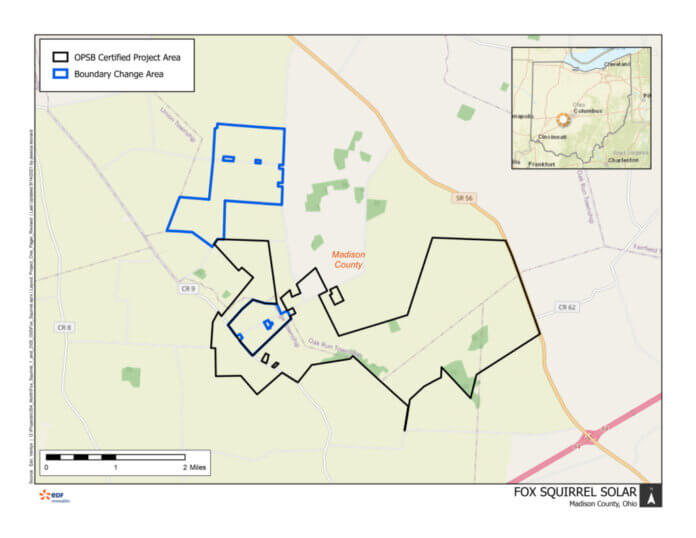 Enbridge has signed an agreement to participate in the construction and operation of the Fox Squirrel solar project, through a 50% joint venture interest with EDF Renewables.
Fox Squirrel is a ground-mounted solar facility under construction in Madison County, Ohio. Its initial phase is expected to generate approximately 150 MW of solar energy and be in service by year-end, says Enbridge. The project will be constructed in three phases and is designed to ultimately deliver up to 577 MW by the end of 2024.
Enbridge will invest $149 million in the first phase and plans to reach a final investment decision on the following phases throughout 2024. The project has 20-year fixed-price power purchase agreements with an investment-grade counterparty for the full generation capacity.
"This partnership expands Enbridge's strategic relationship with EDF Renewables while driving accretive renewables growth in North America," says Enbridge's Matthew Akman.
"Fox Squirrel solar project will benefit the surrounding communities by adding local jobs, generating additional tax revenues for Madison County and will ultimately power approximately 118,000 Ohio homes with renewable energy."