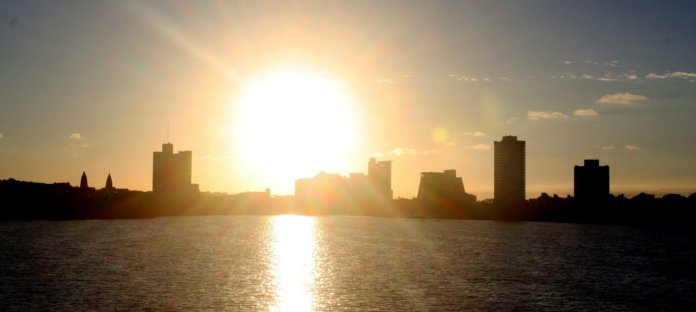 Enel S.p.A. has opened its newest Innovation Hub, located in Boston at Greentown Labs, a cleantech start-up incubator.
The hub will help foster Enel's relationships with start-ups across the U.S., as well as enable strategic partnerships that will help further decarbonize and digitize the company.
"With this new hub in Boston, we are continuing to grow our network of Innovation Hubs in the most forward-thinking communities around the world," says Ernesto Ciorra, Enel's head of innovation and sustainability. "Enel is working relentlessly to boost the energy sector's sustainability by implementing its open innovation model, whereby the new Boston hub, coupled with the existing one in San Francisco, focuses our attention on the wealth of innovative solutions offered by North America, a strategic energy market which presents significant growth opportunities for our group."
"We're excited to be able to provide Boston's start-up community with the valuable resources that Enel has to offer," says Dr. Emily Reichert, CEO of Greentown Labs. "Greentown Labs is dedicated to empowering entrepreneurs to create transformative energy technologies, and our partnership with Enel will help support this mission as we're able to offer our start-up community additional support for the development of their technologies and access to Enel's plants and facilities."
Greentown Labs will help Enel scout for start-ups that present solutions capable of solving challenges across the Enel Group's business lines. Selected companies will partner with Enel and receive support for the development of their technologies, as well as potentially test their solutions in Enel's plants and facilities. Start-ups collaborating with Enel can access a network of international partners and venture capital funds, the company says.
In the U.S., Enel has collaborated with more than 30 start-ups to date, including Greentown Labs member Raptor Maps. The companies are partnering to develop and test drone software for solar inspections. Enel also works with Titan AES, another Greentown Labs start-up that is developing an ultrasonic sensing technology that can improve the performance of lithium-ion battery management systems.
The Enel Innovation Hub in Boston expands upon the Enel Group's existing footprint in Massachusetts' clean energy economy. The state is home to the North American headquarters of both Enel Green Power, an owner and operator of renewable energy plants in North America, and Enel X, Enel's newest global business line dedicated to developing products and digital solutions in sectors in which energy is showing the greatest potential for transformation: e.g., cities, homes, industries and electric mobility.
The other Enel Innovation Hubs are located in: San Francisco; Catania, Milan and Pisa, Italy; Madrid, Spain; Moscow, Russia; Santiago, Chile; Rio de Janeiro, Brazil; and Tel Aviv, Israel.