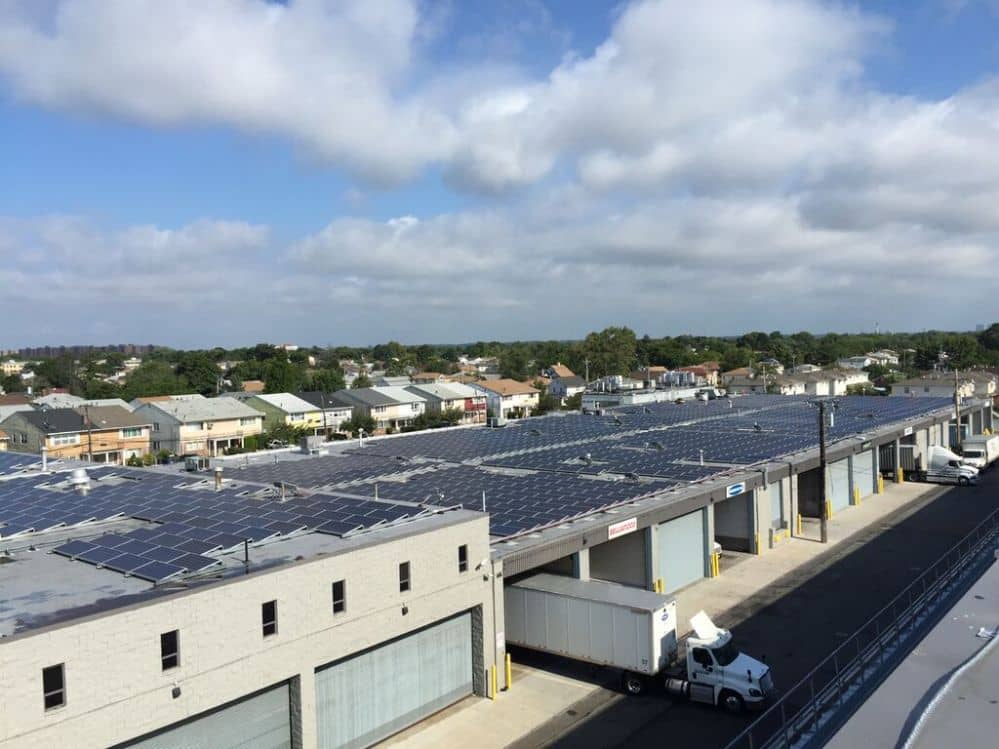 New York City-based EnterSolar has developed a large-scale rooftop project that will enable Bloomberg LP's global headquarters in midtown Manhattan and its downtown data center to partially convert to solar energy through remote net metering.
The Bloomberg-JFK Airport Park Solar Project comprises a 1.5 MW solar installation across three adjacent logistics facilities at the JFK Airport Park in Queens' Springfield Gardens.
According to EnterSolar, the 5,500-panel system is the largest rooftop solar array in Queens and is among the largest rooftop solar projects in New York state. The power generated will be converted to energy credits and applied to Bloomberg's offices in New York City.
EnterSolar says the project is also the largest remote net-metering project in New York City and the first to use remote net metering to power a midtown Manhattan skyscraper with a remotely sited solar PV system.
On an annual basis, the project will generate 1.8 million kWh of energy – enough to power more than 244 typical homes for a year.
The project was supported by the New York State Energy Research and Development Authority (NYSERDA) as part of Gov. Cuomo's NY-Sun $1 billion initiative.
'Under Governor Cuomo's Reforming the Energy Vision, New York state continues its strong commitment to the growth of the solar industry as it scales up the adoption of this clean, renewable resource,' says John B. Rhodes, president and CEO of NYSERDA. 'This project is an excellent example of the use of remote net metering to offset electricity costs at a major facility that would not otherwise be able to benefit from solar.'