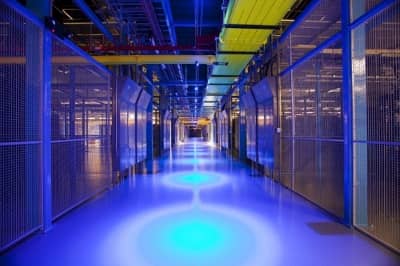 Data center company Equinix Inc. has signed a power purchase agreement (PPA) for 105 MW of new solar power with SunEdison Inc.
This purchase will cover all of Equinix's California data centers, including 11 facilities located in the Los Angeles and Silicon Valley metro areas, as well as its Redwood City global headquarters. With this deployment, Equinix's data center footprint will increase its use of renewable sources from 30% to 43% globally.
The electricity will come from the Mount Signal Solar II project in the territory of San Diego Gas & Electric near Calexico, Calif. Construction of the 150 MW solar farm is expected to begin this year and achieve commercial operation in the second half of 2016. The Mount Signal Solar II project is expected to generate 300,000 MWh per year.
Equinix will also receive Green-e-certified renewable energy certificates from SunEdison to bridge the approximately 12 months from contract execution to project completion.
Earlier this year, Equinix announced its commitment to purchasing 100% renewable energy for its entire global footprint of 105 data centers, which are located in 33 markets. Recently, the company deployed a 342 kWp solar photovoltaic system at its SG3 International Business Exchange data center in Singapore.
'Equinix's purpose is to power the digital economy, and we believe that it is important to do this in an environmentally sustainable way,' says Karl Strohmeyer, president of Equinix Americas. 'This PPA is a major milestone in achieving our long-term goal of reaching 100 percent renewable power, and it solidifies Equinix's position as a global data center leader in sustainability.'