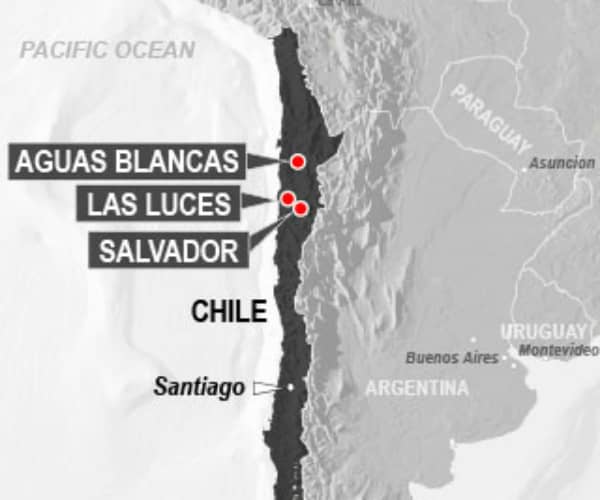 Switzerland-based Etrion Corp. has executed a 15-year power purchase agreement (PPA) with Chile-based Empresa Electrica ERNC-1 (EE-ERNC-1), a power trading company, for output from the 70 MW Salvador solar power plant in northern Chile.
Salvador is currently operating on a merchant basis, where the electricity produced is sold on the spot market and delivered to the Sistema Interconectado Central electricity network. The PPA covers 35% of the photovoltaic plant's electricity output. Salvador is expected to produce approximately 200 GWh of electricity per year.
The project is owned 70% by Etrion, 20% by France-based Total and 10% by a local developer.
'We are pleased to announce our first PPA in the Americas and look forward to working with EE-ERNC-1 to supply clean electricity to consumers in Chile,' says Marco A. Northland, Etrion's CEO. 'We continue our efforts to market additional Salvador capacity to other off-takers for complementary long-term contracts.'