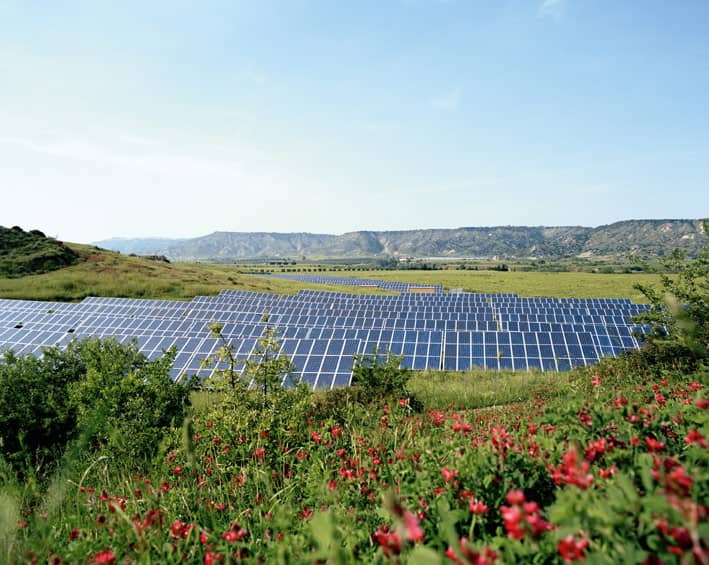 Following very strong growth – 139% – last year, global solar photovoltaic (PV) demand is off to a weak start this year, according to the latest Solarbuzz quarterly report. Preliminary estimates of the first quarter of this year's (Q1'11) end-market demand in Germany show that levels are running at less than 50% of their Q1'10 levels.
The gradual price reductions seen so far this year have been insufficient in energizing the market, Solarbuzz says. However, in Q2'11, global demand is still projected to reach 7.4 GW, representing 77% year-over-year growth.
During Q1'11, module manufacturers have been expanding sales channels, taking on a broader range of smaller distributors and brokers in order to both place increased production volumes and obtain better factory gate prices. As a result, total downstream inventories in Europe – and, to a lesser extent, in the U.S. – have built to unsustainable levels at the end of Q1'11.
By mid-year, the top five European markets will see feed-in-tariff (FIT) cuts – some as high as 45%. Consequently, Q2'11 demand will be stimulated by the rush to beat mid-year FIT declines, especially in Germany and Italy, Solarbuzz predicts. There will also be steady growth in other European markets, the U.S., Canada, China and India.
This year, module manufacturers are planning to raise shipments by 55%, while full-year demand is projected to increase by just 12%. After the demand peak in Q2'11, the industry will face an exceptionally challenging second half of 2011 (2H'11) as it addresses a supply/demand imbalance. A period of negative production growth will be necessary to avoid excessive inventory build.
Any major changes to government PV policies as a consequence of the nuclear disaster that has followed the earthquake and tsunami in Japan are not expected to impact demand until 2012. At the same time, the disaster's impact on the nine major plants engaged in polysilicon, wafer and cell production in Japan so far appears to be minimal.
'2011 will be a challenging year for the industry as it manages a slowdown in the market,' says Craig Stevens, president of Solarbuzz. 'Europe will not be the growth engine it has been in recent years, and manufacturers will need to access new markets or be exposed to the risk of rising inventories or production cuts during a period of falling prices.'
By Q4'11, the market share of Chinese, Taiwanese and other rest-of-world producers is projected to increase to 74%, up from 66% in Q4'10. The leading thin film manufacturer, First Solar, and the lowest-cost Asian producers will be the least vulnerable to reductions in shipments during 2H'11, but all manufacturers can expect to face extreme price pressure by the year-end, according to the report.
Lower-cost Chinese and Taiwanese manufacturers are expected to continue to benefit from an increase in outsourcing of production from the major Japanese and Western solar manufacturers.
SOURCE: Solarbuzz
Photo: Solar power plant in Basilicata (Mangiaducio), Italy. Photo credit: Q-Cells SE.