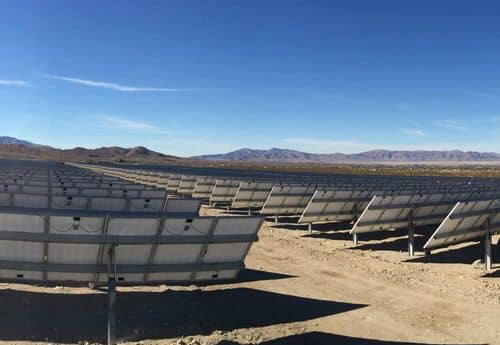 France-based Exosun has been selected by EDF Energies Nouvelles to equip two-thirds of a 146 MW photovoltaic plant in Chile's Atacama Desert with its trackers.
Under the terms of the contract, Exosun will also supply engineering, logistics and construction support services. Tracker commissioning is scheduled for the fourth quarter of 2016.
Exosun's Exotrack HZ horizontal single-axis solar trackers will be installed on rocky, hilly terrain and will support 277,360 PV modules. Exosun says it is committed to a 'just-in-time' delivery of its tracker components to maintain an installation rate of 1 MW per day.
The solar plant is expected to produce approximately 362 GWh of electricity per year.
Frederic Conchy, president of Exosun, says the contract is the company's largest since its founding.