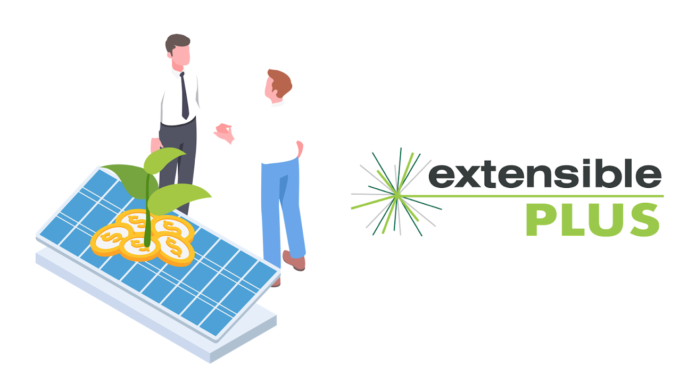 Extensible Energy, a provider of "solar plus" software, has launched Extensible Plus, a new partner reseller and training program for installers that are expanding into energy storage and efficiency services.
Extensible Plus trains commercial sales and installation professionals on the sales, marketing and technical installation of DemandEx, Extensible Energy's demand charge reduction software.
The Extensible Plus program gives partner installers a free assessment of a potential solar building's flexible loads, demand charges and local time-of-use rates. Partners will also receive technical training and sales materials for educating potential customers about the tax, ROI and accelerated payback of installing DemandEx software. Because DemandEx also works with batteries, partners will receive a free analysis of DemandEx savings with their preferred storage systems.
In addition to technical installation, sales training and complimentary solar lead generation, Extensible Plus gives partners the option to white label DemandEx and offer a uniquely branded demand charge reduction service.
"The era of solar installers just selling grid-tied solar panels is over," states John Powers, CEO of Extensible Energy. "We're now in a 'solar plus' age when contractors will need to offer more comprehensive energy services. That's what Extensible Plus is all about. Our goal with DemandEx and future software is to support our partners with solar energy management software that provides value to their business and to their customers."
Extensible Plus is available to qualified commercial solar contractors.