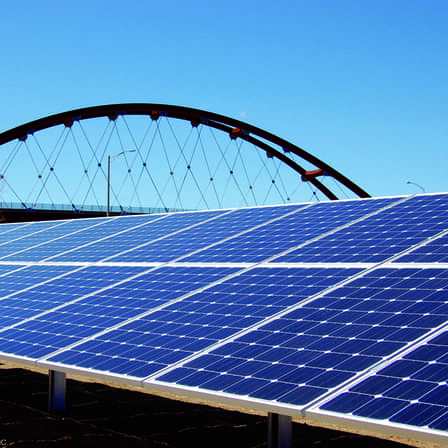 After declining for two consecutive quarters, PV module shipments are set to recover strongly in the second half of 2011, according to the latest report from IMS Research. Rapidly falling PV module prices will be a key factor in re-establishing demand in the second half of the year.
Weak demand in key markets in early 2011 due to reductions in – and confusion over -incentive levels has caused PV module prices to fall quickly. In a way similar to how the market responded during the period of weak demand in 2009, price declines have further affected demand by causing some customers to postpone projects, with the aim of securing modules at a lower price at a later date.
However, according to IMS Research, developments in the first half of this year have placed the market in a perfect position for a strong second half recovery. The most significant development is that a low number of installations in Germany indicate that a mid-year feed-in-tariff (FIT) reduction is now unlikely.
'As predicted, module prices have fallen incredibly quickly in the first half of 2011,'says Sam Wilkinson, senior PV market analyst at IMS Research. 'After two years of solid growth, demand has softened and PV modules are being priced highly competitively as a result.
'We've seen modules from recognized brands being offered for less than $1.45/W,' he continues. 'Such considerable reductions in prices, combined with no mid-year feed-in- tariff reduction in Germany, will make investment in PV attractive again, and IMS Research predicts that this will re-ignite the German market from Q3'11.'
IMS Research forecasts that PV module shipments will grow sequentially by an average of 30% in the third and fourth quarter, stimulated by strong demand from Germany and other fast-growing markets. Full-year PV module shipments are forecast to reach over 23 GW.
According to the company, strong growth of PV module shipments will stabilize prices in the second half of the year, and will also help to deplete the record levels of channel inventory that have built up throughout the supply chain during the first half of the year. Channel inventory levels are predicted to return to more sustainable levels (approximately equivalent of one quarter's production) by the end of the year.

Photo: The U.S. General Services Administration's Denver Federal Center campus is nearing the completion of its nearly 7 MW solar PV project. Photo credit: E Light Wind and Solar Inc.