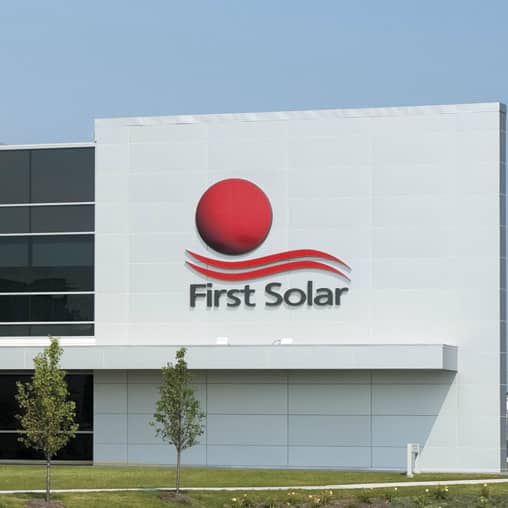 The U.S. Securities and Exchange Commission (SEC) began an investigation into First Solar Inc. last fall, a new SEC filing from First Solar reveals. The probe focuses on potential violations of disclosure rules.
'The possible violation arose in connection with disclosures on Sept. 21, 2011, relating to the failure of the Topaz Solar Farm project to meet the statutory deadline to receive a federal loan guarantee from the U.S. Department of Energy (DOE),' the company wrote in its newly released annual report.
The Topaz solar plant, a 550 MW project under development in San Luis Obispo County, Calif., received a conditional commitment for a DOE loan guarantee on June 30, 2011. However, on Sept. 22, the company announced that there would be 'insufficient time to process all requirements' before the loan-guarantee program's Sept. 30 deadline.
The SEC investigation was initiated to determine whether a disclosure breach caused the news of the loan-guarantee's failure to be released early. A Jefferies & Co. analyst wrote in an investor note on Sept. 21 – one day before First Solar's announcement – that he did not expect the loan guarantee to be finalized in time, according to Arizona Republic. The note specified that his prediction was based on media reports that the project had a potential buyer.
First Solar responded to the potential disclosure violation by conducting an internal investigation and replacing its vice president of investor relations, the company wrote in its annual report. However, in November, the SEC announced it would forge ahead with its own investigation.
At the time the loan guarantee fell through in September, the company also said it was in 'advanced talks' with potential buyers for the Topaz plant. In December, the project was sold to MidAmerican Energy Holdings Co. – which may or may not have been the 'potential buyer' referenced in the September investor note from Jefferies & Co. This project-sales transaction was not contingent on the closing of debt financing for the project.
A separate investigation into the Topaz disclosure issue has been launched on behalf of First Solar's shareholders, according to Shareholders Foundation Inc.
The investigation, which is being conducted by an unnamed law firm, focuses on 'potential securities laws violations by certain officers and directors at First Solar Inc. in connection with potentially false and misleading statements,' Shareholders Foundation Inc. says in the announcement.
The company adds that First Solar's share price has dropped precipitously in recent years – from more than $300 in 2008 and more than $190 in 2009 to under $30 on March 2, 2012.
Photo: First Solar's Perrysburg, Ohio, manufacturing facility. Photo credit: First Solar