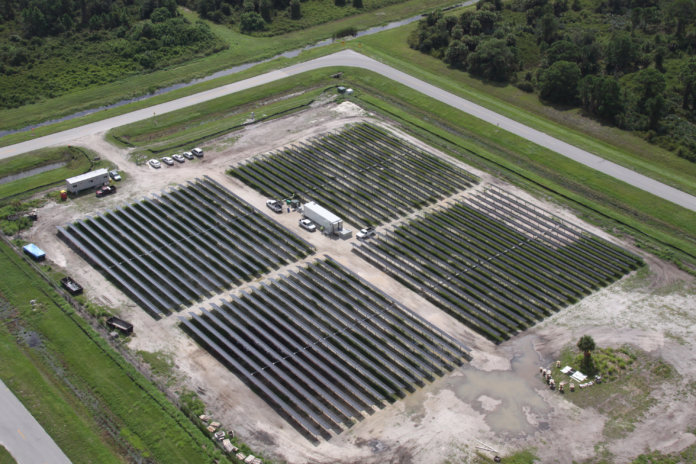 Duke Energy Florida, a subsidiary of Duke Energy, has completed a $700 million debt issuance for the utility's first green bond, which will finance eligible green energy projects, including the development, construction and procurement of solar generation and utility-scale battery storage projects in the state.
This transaction marks the third green bond issued by a Duke Energy utility in the past 12 months – and brings Duke Energy's total clean energy offerings to $2.3 billion. Duke Energy Carolinas issued a $1 billion green bond in November 2018, and Duke Energy Progress issued a $600 million green bond in March 2019.
"We are generating cleaner energy for our customers and communities – and the green bond helps us fund these important projects as we advance our carbon-reduction goals," says Duke Energy Florida state president Catherine Stempien.
Duke Energy has outlined a comprehensive strategy to reduce carbon emissions by more than 50 percent by 2030, and is striving to attain net-zero carbon emissions by 2050. Duke Energy Florida plans to install or acquire more than 700 MW of solar energy through 2022. To date, approximately 345 MW have been installed or are currently under construction.
The $700 million green bond was priced at a fixed-rate coupon of 2.5% and has a 10-year maturity.
PHOTO: A solar installation at Kennedy Space Center