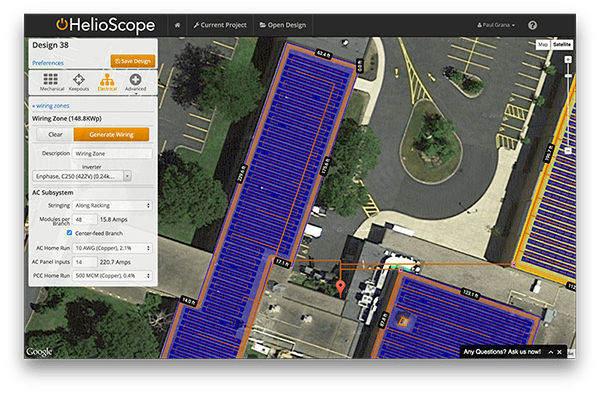 Folsom Labs has developed a version of its HelioScope solar photovoltaic system design software for commercial Enphase installations.
Folsom Labs has incorporated Enphase micro-inverter systems, including the new C250 micro-inverter for medium- and large-scale commercial installations, into HelioScope to support the sales and engineering efforts of commercial PV system designers.
According to Enphase, Folsom Labs' cloud-based project collaboration technology allows engineering, procurement and construction personnel to share designs with Enphase and project finance partners to fast-track project development. Complex layouts can be assembled rapidly, and the calculation of energy production can be adjusted on the fly as the system is designed.