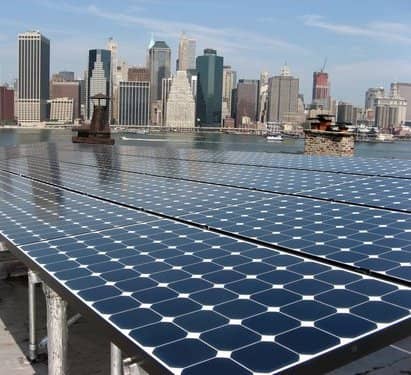 More than one-third of U.S. solar installers believe that permitting requirements are limiting market growth, according to a new nationwide study conducted by Clean Power Finance.
The study, which the company says is the largest of its kind to date, provides quantifiable evidence of the negative effects that complex permitting regulations have on U.S. solar installers and also on the authorities having jurisdiction (AHJs), including municipalities and utilities, that oversee permitting processes.
Clean Power Finance undertook the study as part of preparations for the National Solar Permitting Database (NSPD), a free, online database of permitting requirements from across the U.S. that is funded in part by Clean Power Finance and in part by a U.S. Department of Energy (DOE) SunShot Initiative grant.
The study's objective is to establish baseline metrics prior to the deployment of the NSPD that can be compared to metrics taken after the NSPD is fully implemented, and to provide direction to the industry about areas for improvement.
'Strong initial interest in the National Solar Permitting Database makes it clear that people want to address permitting obstacles but aren't quite sure where to start,' says James Tong, senior director at Clean Power Finance and project lead. 'This study provides valuable data that will help identify areas for improvement and cooperation that will bring down costs for everyone and advance the adoption of solar.'
The study reveals an overall lack of sophistication on the part of AHJs and solar installers, as well as inefficiencies on both sides. Key findings include the following:
More than one in three installers avoids selling solar in an average of 3.5 areas because of associated permitting difficulties. Permitting processes are limiting the adoption of solar in otherwise viable solar markets, constraining a robust and growing industry, Clean Power Finance says.
Installer unwillingness to expand to new territories may allow incumbent installers to capitalize on the lack of competition and develop virtual monopolies, leading to market inefficiencies and potentially higher costs for consumers.
Permitting varies widely and usually involves two (and up to five) distinct agencies, each with different processes. The more entities involved in the permitting process, the more likely there are to be mixed messages and/or different rules that result in delays and increased costs for installers and more paperwork for AHJs.
A total of 11% of installations encounter a situation where requirements for solar permitting have not even been set, the report adds. This finding indicates that AHJ policies and processes have not kept pace with the burgeoning solar market, and that more cooperation and transparency regarding permitting regulations may solve many existing problems.
AHJs require, on average, nearly eight work weeks to complete their tasks. Staff times for installers, however, average just 14.25 hours. Because installers typically make a large up-front equipment purchase, permitting processes can tie up thousands of dollars for almost two months or force installers to use credit, both of which can impede installer profitability or force them to pass on additional costs to consumers.
'The study puts real numbers to what all installers have been feeling: permitting is an albatross around the industry's neck,' says Patrick Redgate, president and CEO of Ameco Solar Inc., a Southern California-based solar installation company, and a member of the board of directors for the California Solar Energy Industries Association. 'Clearly, not all cities are bad, but we need to call out the ones that are particularly problematic.'
The study also involved interviews with AHJs in the same 12 states as the installers. Conversations with the AHJs provided a number of insights into their operations and frustrations with the permitting process, Clean Power Finance says.
First, AHJs report that installer errors and incomplete or inconsistent paperwork create extra work and delays for their staff. AHJs often operate in sub-optimal conditions that include strained budgets, lack of resources and high staff turnover; furthermore, in some areas where solar installations are less common, AHJ staff is simply unaware of existing practices or that problems even exist for installers.
Even if AHJs understand solar and want to work with installers, there is currently no channel by which they can communicate to installers about updates or process improvements, the company adds.
'We're working with multiple city governments to make the permitting processes easier,' says Amy Heart, the solar program manager for the City of Milwaukee, who has been tackling permitting issues as part of Grow Solar Wisconsin under the auspices of the DOE's Rooftop Solar Challenge.
'It's a challenge to get everyone on the same page,' she adds. 'Even the installers don't necessarily agree on what needs to be done.'
The study, conducted in summer 2012, surveyed 273 residential installers with an average of 6.7 years of solar experience, gathering data on 546 installations spanning the 12 states – California, New Jersey, Hawaii, Pennsylvania, Colorado, New York, Massachusetts, Arizona, Texas, Oregon, Maryland and New Mexico – that comprise more than 90% of the U.S. residential solar market. Although the study focused on residential solar permitting, 85% of respondents are also engaged in commercial installations.
Photo credit: U.S. Department of Energy