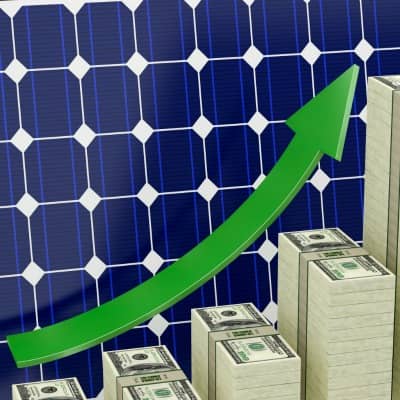 Missouri-based investment firm Gardner Capital Inc. has provided tax equity financing for six solar utility-scale photovoltaic power generation systems in North Carolina totaling 37.5 MW.
The projects, developed by Heelstone Energy LLC, provide electricity to the Duke and North Carolina Eastern Municipal Power Agency companies. The six facilities, all located in the Raleigh-Durham area, generate an estimated 56.9 GWh of electricity per year.
The North Carolina projects mark the first solar development for Gardner Capital. For the past 20 years, the firm had primarily been investing in low-income housing tax credit (LIHTC). Joe Benga, senior vice president and general manager of solar development, says the firms' investors provided some of the impetus to move into the solar sector.
Gardner Capital took a long look at it and decided to make that move – which included hiring Benga, who brought solar development and financing experience from Chevron.
'In order to get this jump-started, we partnered with Heelstone Energy on these six projects in North Carolina,' Benga says.
Heelstone Energy, which also has experience in the LIHTC sector, was interested in diversifying into solar and asked Gardner Capital if they wanted to work together. Gardner spent two years performing due diligence on solar prior to embarking on the partnership with Heelstone on the North Carolina projects.
Pressure from investors encouraged capital to move into the mid-range utility market. According to Benga, the solar sector is an attractive market for tax equity investors due to the combination of state renewable portfolio standards, federal tax incentives and certain state incentives. Utility solar projects are particularity attractive because the market for that power is essentially guaranteed. Moreover, in certain situations, as it is in North Carolina, the utility is essentially required to sign a power purchase agreement for projects under 6 MW.
'Sustainable energy sources provide substantial economic and environmental benefits, and Gardner Capital's business and financial strategies are designed to deliver disciplined growth in this arena,' says Michael Gardner, principal of Gardner Capital and president of Gardner Capital Solar Development. 'The North Carolina power companies help us sustain a balanced portfolio of sustainable long-term assets.'
However, the numbers on future projects in North Carolina may not work once the state tax credit expires at the end of this year, Benga says. The firm is now actively looking beyond North Carolina for other solar projects to partner on.
'Our long-term goal is to do greenfield development,' Benga says. 'We want to find places where we can obtain land, get site rights, develop the solar and then sell that power to the utility. We're looking all over the country for such opportunities.'
It takes patience and perseverance to go through that, he adds, but there's a lot of opportunity out there.