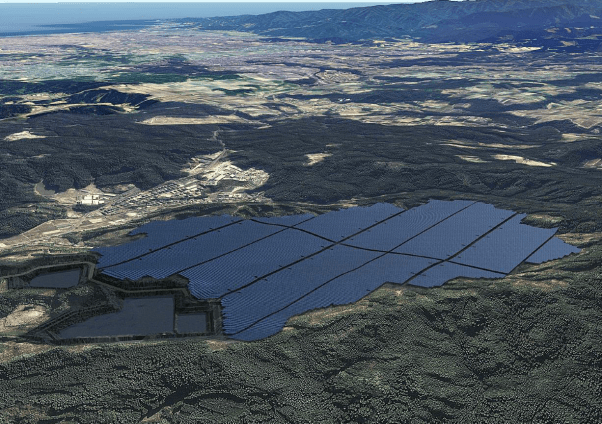 GE Energy Financial Services and Virginia Solar Group subsidiary Pacifico Energy have partnered on a third solar power project in Japan.
GE Energy Financial Services and Virginia Solar Group will jointly invest equity in a 96.2 MW photovoltaic solar plant. Construction of the plant is underway in Hosoe on Kyushu Island, in the prefecture of Miyazaki.
A loan facility with a 22-year tenor – led by The Bank of Tokyo Mitsubishi UFJ Ltd. as the sole and exclusive mandated lead arranger – was provided on a non-recourse project finance basis with a syndicate of 12 Japanese financial institutions.
Pacifico Energy is managing the project, which is being built on land that was originally intended for a golf course. The ground-mounted array will consist of approximately 300,000 Trina Solar PV modules. In addition to capital, GE is supplying the project with 50 1.26 MW Brilliant transformerless solar inverters.
Toyo Engineering Corp. is building the facility. Asahi Dengyo will provide operations and maintenance services. The Hosoe solar facility is expected to begin commercial operations in the spring of 2018 and will sell its power to Kyushu Electric Power Co. under a 20-year power purchase agreement.
Hosoe is the fourth Japan solar project in which GE Energy Financial Services has invested in Japan. Last year, the company invested in Pacifico Energy's Kumenan and Mimasaka Musashi solar projects. Also, GE has helped finance a large-scale solar project in Setouchi City.