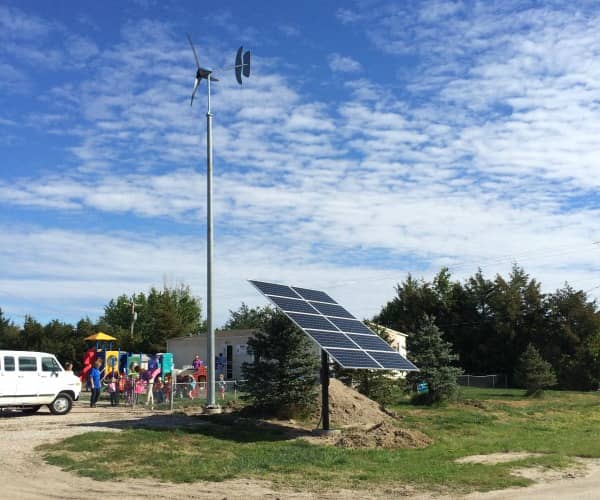 South Dakota-based GenPro Energy Solutions has completed the installation of a hybrid energy system from Maine-based Pika Energy for Ravenna Public Schools in Ravenna, Neb.
The installation features 2 kW of pole-mounted photovoltaic modules integrated with  Pika's T701 1.7 kW wind turbine and X3001 inverter. The arrangement is Pika's standard hybrid configuration, with the generation components connected via the company's REbus 380 V microgrid system.
Funded by a private grant, the hybrid energy system is providing electricity to Ravenna's youth center. The school can access information about its renewable energy sources and electrical loads from a single Web-based interface.
'Wind-solar hybrid energy systems are ideal for campus settings because they can make the most out of the resources available, even on a small footprint,' says Ben Polito, president and co-founder of Pika Energy.