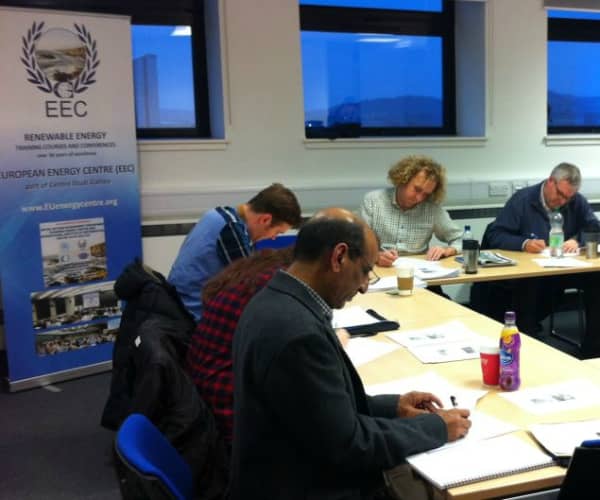 The School of Engineering and Applied Science at The George Washington University (GWU) has partnered with the European Energy Center (EEC), which works with the United Nations (UN) Environment Program, to provide educational opportunities in the areas of renewable energy and energy efficiency.
The educational seminars, launching in October, are short courses designed for busy professionals who aim to sharpen their skills in the renewable energy industry. The training seminars are open to all professionals and students.
"It is clear that the renewable energy industry must further expand worldwide to drive forward the growth expected from upcoming UN climate talks,' says Paolo Buoni, director of the EEC. 'Our experience tells us that employees pursuing careers within the renewable energy sector require support to continue their professional development and keep pace with technological innovations within the industry.'
For more information on the upcoming GWU-EEC educational seminars, click here.