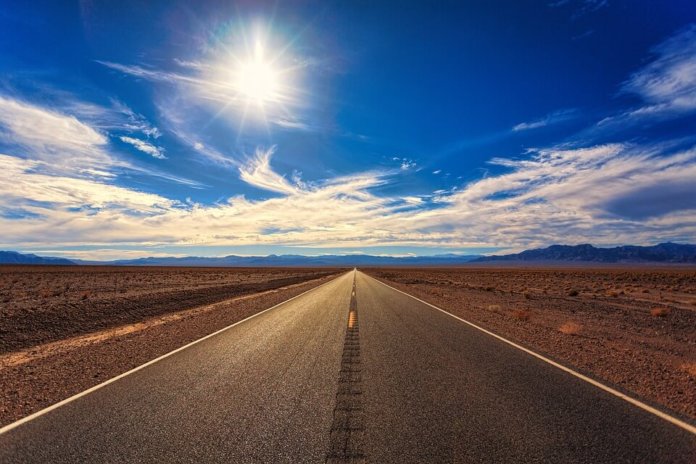 Quinbrook Infrastructure Partners, a global investment manager specializing in lower-carbon and renewable energy infrastructure assets, has announced the 690 MW AC Gemini Solar Project in Nevada.
The project will be located on nearly 44,000 acres of Bureau of Land Management (BLM)-supervised property approximately 25 miles northeast of downtown Las Vegas. The project is also sited near the Moapa Reservation, and the Moapa Band of Paiute Indians have signed a letter of support, notes Quinbrook.
Funding to construct the project will come from Quinbrook, and the final development and construction stages will be overseen by Quinbrook's partner, Arevia Power, which has developed, financed and installed over 900 MW of solar PV in the U.S. to date.
A 440 MW phase will connect to NV Energy's Crystal Substation via a 230 kV interconnection. It will generate renewable power for the local NV Energy grid. The second phase of 250 MW is planned to connect at the South Crystal Substation via a 525 kV interconnection, capable of serving power users in California, Nevada and Arizona.
Further, according to Quinbrook, the Gemini Solar Project is estimated to support nearly 3,800 total jobs and add up to $463 million in economic development value to the Nevada economy. A work site agreement has been signed with IBEW Local Unions 396 and 357 of southern Nevada; greater than 75% of the project's workforce is expected to come from union laborers.
BLM is undertaking an environmental review of the site in compliance with the National Environmental Policy Act of 1969 and is expected to deliver a record of decision by July 2019. Construction is expected in begin in the third quarter of 2019.
"A project of this scale will have a very positive impact on the state of Nevada and Las Vegas in particular, and we are grateful for the assistance and cooperation received from the Bureau of Land Management to date," comments Jeff Hunter, senior managing director of Quinbrook.