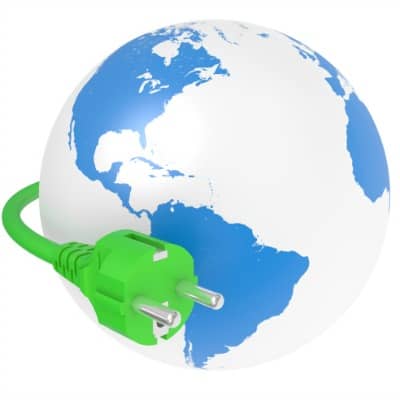 A United Nations agency and an international policy group have issued dual reports showing investments in renewable energy (excluding large hydropower) totaled $244 billion worldwide in 2012, with developing countries reaching near parity with developed ones. Wind power reportedly accounted for about 39% of added renewable power capacity, followed by small-scale hydropower and solar PV, each garnering approximately 26%.
Global solar PV capacity reached 100 GW in 2012, surpassing bio-mass to become the third largest renewable power source in operation after hydropower and wind, the reports say. Total renewable power capacity worldwide exceeded 1,470 GW in 2012, up 8.5% from 2011.
The 'Global Trends in Renewable Energy Investment 2013' report, published by the UN Environment Program (UNEP), and"Renewables 2013 Global Status Report," released simultaneously by the Renewable Energy Policy Network for the 21st Century (REN21), say last year's investments in renewable energy declined from $279 billion in 2011 due to lower solar prices and weakened markets in Europe and the U.S. However, the overall trend is up, the reports say.
According to the UNEP and REN21, renewable energy investments in developing countries amounted to $112 billion in 2012 compared to $132 billion for developed countries, a difference of 18%. By comparison, renewable energy investments in 2007 were $146 billion, with spending in developed economies 2.5 times more than in developing ones.
The reports say solar PV installations reached a record 30.5 GW worldwide in 2012, but overall investment was down from the previous year due to falling PV system prices, which dropped as much as 40%. Bargain basement prices may have sparked demand for small-scale solar, however. According to the reports, spending on projects 1 MW and smaller rose from $77 billion in 2011 to $80 billion in 2012, while spending on larger scale solar projects fell 24% to $52.7 billion.
Interestingly, a report published by the Solar Electric Power Association earlier this month found that annual solar capacity in the U.S. surpassed 2 GW for the first time in 2012, largely on the strength of large-scale solar projects, which grew 160% from 2011 to 1.13 GW.
Perhaps not surprisingly, the UNEP says government intervention – nationally and increasingly at the local level – is essential for creating demand and sustaining momentum for renewable energy. According to the report: 'Both policies and targets still play an important role in creating the conditions necessary to encourage renewable energy development and deployment. As the sector has continued to mature, revisions to historic policies have become increasingly common and a slate of new policies are beginning to emerge.'
'Global Trends in Renewable Energy Investment 2013' is the sixth edition of the report, which is produced by Frankfurt School – UNEP Collaborating Center for Climate and Sustainable Energy Finance, based on data from Bloomberg New Energy Finance.