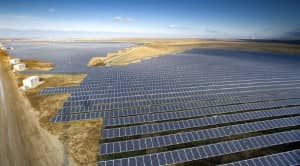 Spain-based GreenPowerMonitor (GPM) has added new functionality to its Power Plant Controller (PPC) system.
The PPC now enables operators to control the capacitor banks of a photovoltaic plant to meet the requirements imposed by the electric utility at all times. The capability joins the existing controls – active power, frequency control, reactive power, power factor and voltage control.
Capacitor banks are used to provide reactive power to give support to the grid or to compensate for the internal reactive power added by the plant. GPM says the new control capability also allows the inverters to be more focused on active power requirements because the largest volume of reactive power required can be provided by the capacitor banks.