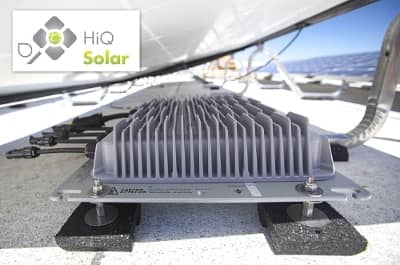 California-based HiQ Solar has introduced a new TrueString 208 V inverter and a TrueString ballast mounting solution.
The TrueString TS208-5k75 inverter has an output power of 5.75 kW AC at 208 V and offers the same ability as the 480 V TrueString to comply with the National Electric Code 2014 rapid shutdown requirement.
Because of its rugged enclosure and avoidance of internal electrolytic capacitors, the company says, the new product is ideal for solar installations in high-altitude, desert or salt environments. HiQ Solar will ship the product in the fourth quarter.
The MNT-TS1-01, the new ballast mounting system for TrueString inverters, contains recycled, rubber, roof-protection pads with smooth edges that eliminate the risk of roof damage, the company says. It is available as a kit for easy, on-site assembly.