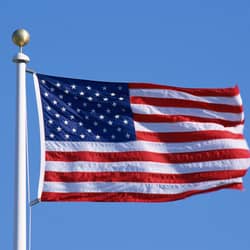 The U.S. Department of Energy's (DOE) loan-guarantee program – part of the American Recovery and Reinvestment Act (ARRA) – has had an undeniably positive effect on solar project deployment and equipment manufacturing in the U.S. However, ARRA qualification requirements have often been a source of confusion for developers and manufacturers.
Over the past couple of years, many solar equipment providers have set up shop in the U.S. in order to comply with the ARRA's Section 1605 Buy American provisions, which impose certain domestic-content requirements on projects backed by ARRA funding. 'ARRA-compliant!' quickly became a golden term in product marketing.
Of course, under many PV cell and module manufacturers' current labor models, cell fabrication and module assembly may not take place under the same roof – or even within the same country.
U.S.-assembled modules may contain cells manufactured abroad, and U.S.-manufactured cells may be integrated into modules produced elsewhere. Which types of modules are eligible under the ARRA's rules? What about balance-of-system components?
These distinctions are the subject of a decision issued last week by the DOE's Energy Efficiency and Renewable Energy (EERE) office. The ruling extended a waiver – originally issued Sept. 30, 2010 – that excludes certain types of solar equipment from Buy American rules until Aug. 6, 2011.
The EERE's decision means that both U.S.-manufactured modules containing foreign-manufactured cells and their opposite – foreign-manufactured modules comprising U.S.-manufactured cells – remain exempt. The ruling also waives so-called ancillary items and equipment, including charge controllers, combiner boxes, wiring and racking equipment, and other items (except inverters and batteries) used in solar installations.
'The Assistant Secretary has determined that application of Section 1605 restrictions would be inconsistent with the public interest for incidental and/or ancillary solar photovoltaic equipment, when this equipment is utilized in solar installations containing domestically manufactured PV cells or modules,' the EERE writes in its memorandum of decision.
'What the DOE has tried to do is live within the spirit of the law, while also allowing companies to make the best market-based determinations they can,' Salo Zelermyer, an associate in the Environmental Strategies Group at law firm Bracewell & Giuliani, tells Solar Industry.
The memorandum explains that complications inherent to multi-site, multi-country PV module manufacturing can make it difficult to determine where 'final manufacturing' – for the purposes of ARRA compliance – takes place.
Consequently, the EERE says it teamed with the National Renewable Energy Laboratory to conduct 'extensive research' into the nature of solar manufacturing to explore three possible rulings: requiring only domestic module assembly, mandating that both cells and modules be made in the U.S., or allowing either cell manufacture or module assembly to count for compliance.
The third option – the agency's chosen ruling – 'recognizes EERE's determination that the manufacturing process for cells and the final PV module production represent distinct and significant stages in the solar PV manufacturing chain,' the memorandum says. 'Conducting either of these discrete activities in the United States creates roughly equal numbers of American jobs.'
Not surprisingly, Suniva, a Norcross, Ga.-based monocrystalline solar cell manufacturer, immediately spoke out in support of the EERE's interpretation of 'American' modules.
'This is an important step by the Department of Energy to support American companies manufacturing the part of the solar supply chain that contains the highest value and most intellectual property – the cells,' said Bryan Ashley, Suniva's chief marketing officer, in a statement.
The company, which received a $15 million working capital loan guarantee from the Export-Import Bank Of The United States last November, exports approximately 90% of its annual production to countries in Asia and Europe, according to a 2010 press release.
Zelermyer says that the solar market as a whole – not just Suniva and other firms with an explicit stake in the EERE's ruling – can expect to benefit from the waiver's extension.
'This frees up project developers to source their projects according to a more market-based decision, while maintaining the spirit of the provision: supporting U.S.-backed manufacturing,' he explains. 'Ideally, when you don't place constraints on the market, the industry is free to source its components in the most cost-effective manner.'
Zelermyer, who has previously served as counsel to the DOE, says we may or may not see another extension of the waiver when it reaches its Aug. 6 expiration. He predicts that the agency will base its decision on the progress made by existing stimulus-funded projects.
'Most stimulus awards have already been given out, but some larger projects take longer to put into place,' he notes. 'Depending on how companies are proceeding with their procurements, we may see another waiver, or the DOE may determine it's not necessary.'