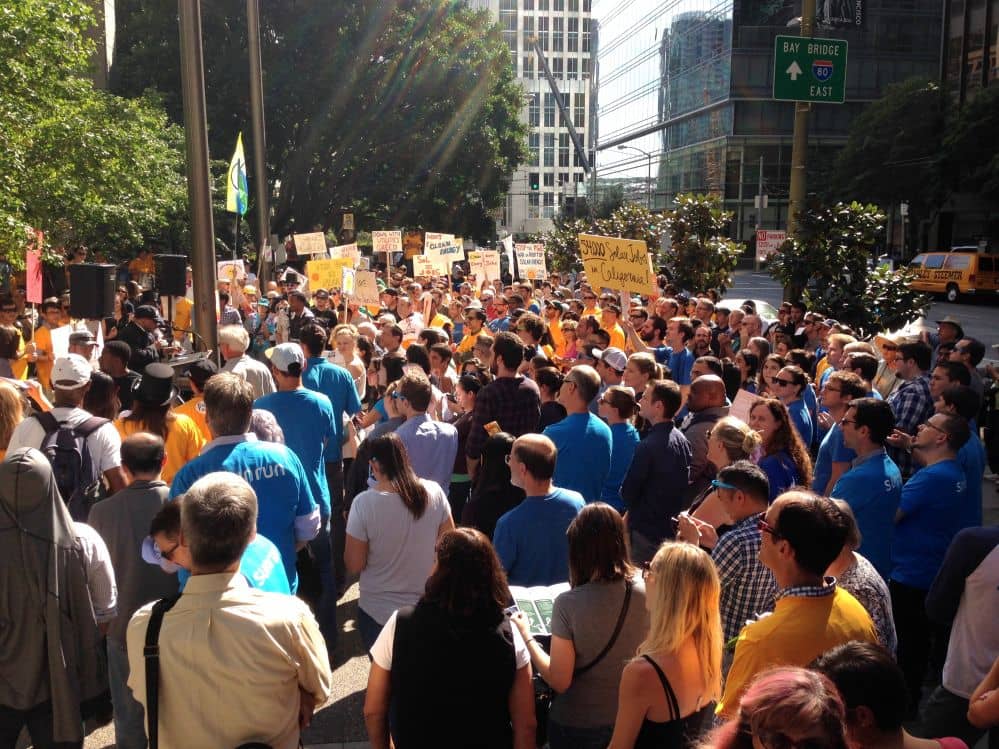 Hundreds of people gathered at Pacific Gas & Electric (PG&E) headquarters to protest a recent proposal from the utility that would reduce solar incentives.
Along with other public utilities, PG&E recently proposed a combination of fees and lower net-metering rates.
State regulators at the California Public Utilities Commission (CPUC) have until the end of the year to decide whether to accept PG&E's proposal.
A statewide poll released by Brightline Defense Project and the California Solar Energy Industries Association found that 80% of Californians oppose the utilities' proposals.
'PG&E is defending its anti-solar proposal with misleading claims about solar leadership and customer service,' says Susannah Churchill, West Coast regional director of the Vote Solar Initiative, which helped organize the protest. 'Every solar rooftop we have in this state is there because our California energy consumers chose to lead, and the utility was required by law and regulation to allow that progress. We need the CPUC to, once again, hold PG&E accountable to the interests of its customers, not its profits.'