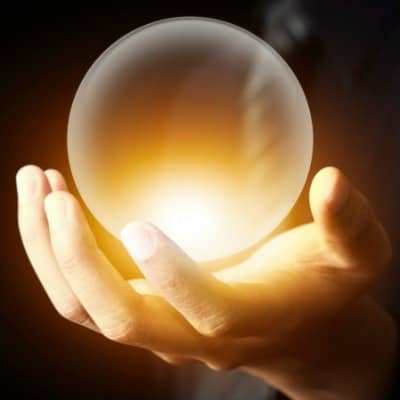 'After two years of a punishing downturn, the global solar industry is on the rebound,' says Ash Sharma, senior research director for solar at IHS. 'Worldwide PV installations are set to rise by double digits in 2014, solar manufacturing capital spending is recovering, module prices are stabilizing and emerging markets are on the rise.'
Challenges remain, including changes in government incentives and policy, an ongoing backlash to the rapid rise of renewables and razor-thin margins throughout the solar value chain. The top predictions for 2014 from the IHS solar research team are as follows:
Double-digit growth as PV installations top 40 GW
Despite multiple risks, IHS remains bullish about the development of the PV market in 2014 and firmly believes that global installations will be in the range of 40 GW to 45 GW, based on a bottom-up analysis of more than 100 countries.
Against a backdrop of reduced support and incentives in major European markets, a still-fragile global economy, and major trade disputes rocking the industry, the projected level for next year is a remarkable achievement for an industry that just four years ago installed less than half this amount.
PV energy storage moves beyond hype
With the cost of solar energy plunging, demand for PV energy storage systems (PVESS) is booming, with installations set to quadruple in 2014. Worldwide installations of PVESS in 2014 will amount to 753 MW, up from 192 MW in 2013. Strong growth will be generated by residential, commercial and utility-scale PVESS. The largest growth will be in the commercial sector, driven by demand for intelligent electricity-consumption systems in buildings.
PV module price declines to keep margins slim
Persisting manufacturing overcapacity for PV modules will result in a 10% decline in average selling prices in 2014, prohibiting any further increase in profit margins for suppliers during the year.
Capital spending and technology upgrades return
IHS predicts global capital spending in 2014 by producers of PV ingots, wafers, cells, modules and polysilicon will rise by a robust 42% to reach $3.3 billion. With demand shifting away from the developed solar regions of the U.S., the European Union and China, PV manufacturers are gaining interest in running operations in emerging markets – a phenomenon expected to result in new factory openings and boosting local capital spending in areas such as the Middle East, South America and parts of Africa.
Latin America to install more than 1 GW of PV
In 2014, Latin America will surpass a new milestone in the deployment of PV. IHS forecasts that installations in the region will soar to 1.4 GW in 2014, up from 300 MW this year. The majority of additions will take place in Chile and Mexico – countries without any conventional subsidies for PV.
U.S. net-energy metering debate continues
In mid-2013, net-energy metering (NEM) became one of the most contentious issues in the U.S. solar PV industry. However, while states including Arizona, Colorado and California are reevaluating their NEM policies, the impact of any potential changes on the U.S. distributed PV industry is expected to be negligible in 2014.
Asian PV inverter suppliers to advance
The rise of solar markets in Japan and China is spurring the rapid growth of the PV inverter business in those countries, boosting market share for domestic suppliers in 2013. Four of the world's top 10 inverter suppliers during the first nine months of this year were from China or Japan when ranked on a revenue basis, up from two in 2012.
As Chinese and Japanese suppliers start to expand their international presence, IHS predicts that those that survive the intense competition will be well-placed to increase their global market share.
China unlikely to reach ambitious distributed solar target
In November, China's National Energy Administration announced huge plans for 12 GW of PV projects in 2014. These consist of 8 GW of distributed PV and 4 GW of ground-mount systems. While the announcement is encouraging for both the Chinese and global PV industry, IHS believes that such an ambitious target for distributed PV installations is not achievable, and the reality is that actual totals will fall far short of this goal.
PV module prices will continue to decline over the long term
One opinion in the solar sector is that PV module prices should stabilize or even increase through 2017. IHS disagrees. In its own investigation of market pricing trends and price correlation of innovation and learning effects, IHS has concluded that PV module prices will not remain flat in the coming years. Rather, IHS believes that cost and price will decline by more than 40% in 2020 compared to this year.
Unsubsidized PV market to take off
High electricity prices and the falling cost of PV will allow 700 MW of unsubsidized PV to be developed worldwide in 2014, especially in regions with high irradiation and intense electricity demand.
Historically, the PV market has been driven exclusively by government subsidies, including feed-in tariffs, tax credits and tender schemes. In recent years, these subsidies have been scaled back as PV installations have grown rapidly, because lower system cost has made the original schemes very attractive and also costly to support for 20 years or more.