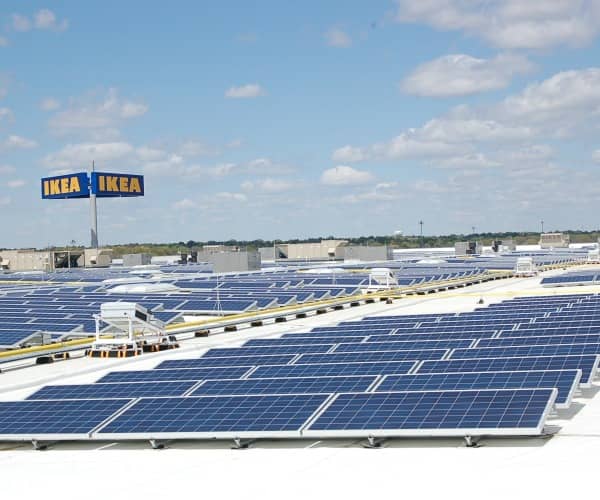 IKEA has commissioned a 730 kW rooftop solar array atop its recently opened retail location in Merriam, Kan.
Chicago-based SoCore Energy installed the 92,000-square-foot solar array, which incorporates 2,394 photovoltaic panels. The project is expected to produce approximately 986,800 kWh of electricity annually.
The installation represents the 41st solar project for IKEA in the U.S. The company has solar atop nearly 90% of its U.S. locations. IKEA owns and operates each of its solar PV energy systems installed on its buildings.
'Plugging in this solar array is an exciting milestone to follow up on our successful opening last fall,' says Rob Parsons, store manager at IKEA Merriam. 'We are proud IKEA Merriam now has solar power for our electricity besides geothermal technology to heat and cool the building.'