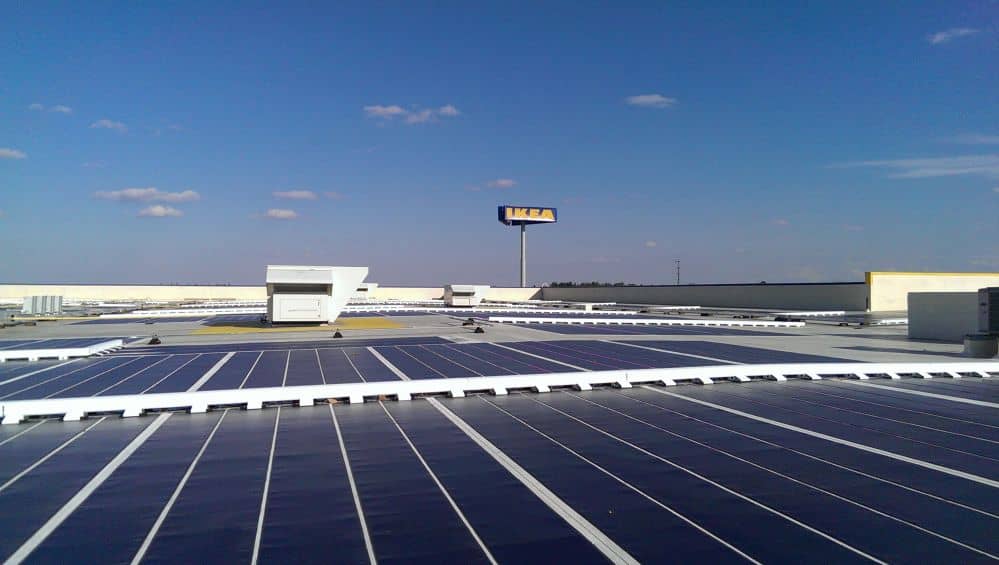 IKEA has has completed an expansion of the solar array at its retail location in Stoughton, Mass.
The solar panel addition consists of a 318 kW system built with 1,248 panels that is expected to produce an additional 385.9 MWh of electricity annually. The installation now totals 908.8 kW, with 5,468 panels generating over 1 GW of electricity per year.
Gehrlicher Solar America Corp. designed and build the project, which IKEA will own and operate.
'We are pleased our newly expanded store created the opportunity to expand the rooftop solar array,' says Anton van Dongen, store manager. 'We are proud to make this investment, to grow our local sustainable footprint and to contribute to the IKEA goal of energy independence.'