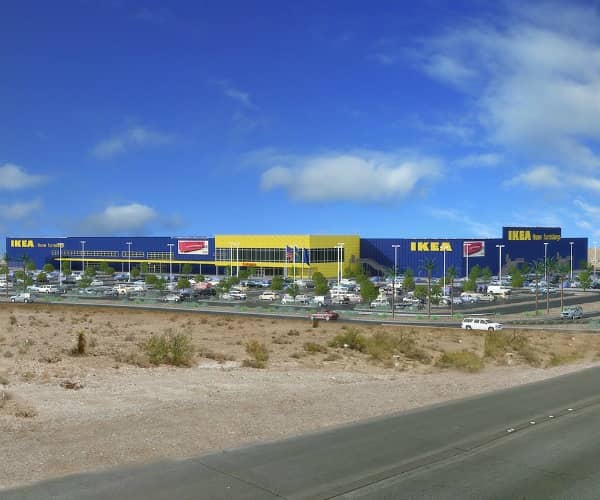 IKEA says it is going to build a 1.14 MW photovoltaic energy system for its new retail store in Las Vegas that is scheduled to open in 2016.
The 240,504-square-foot solar array will consist of 3,620 panels, which are expected to produce approximately 1.75 GW of electricity per year. Panel installation is set to begin this winter, with completion expected in the spring.
Helix Electric is providing construction services. R&O Construction is managing the site work and building of the actual store. IKEA will own and operate the solar project.
This installation will represent the 43rd solar project for IKEA in the U.S. Nearly 90% of its locations in the country have solar energy systems.