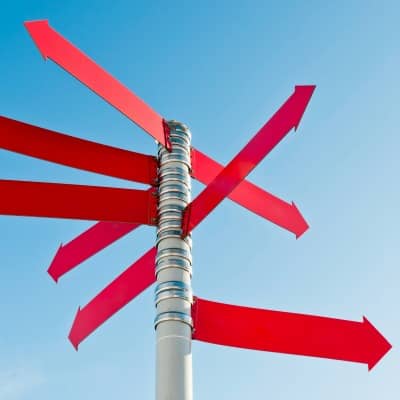 Solar service providers are finding it increasingly difficult to be all things to everyone. While installers could service both residential and commercial customers in the industry's formative years, these customer segments have increasingly unique needs, which are forcing firms to specialize.
'If you look at the history of solar, it was almost evangelical – a mission,'Â explains Paul Detering, CEO of San Luis Obispo, Calif.-based installer REC Solar Commercial Corp. 'Companies were doing rooftop and did commercial, too. They did it all.'
But as the solar industry continues its evolution, firms believing they can serve all customers wind up mastering none of these specialized segments.
'While important, [business success] isn't so much about the wiring and the inverters anymore," Detering says. 'It's about the customers and serving the needs of those customers. And that means that specialization is here to stay.'
REC Solar is part of a growing number of firms that have narrowed down their focuses. Its parent company, Mainstream Energy, recently separated its commercial and residential operations, selling the latter to Sunrun, along with its AEE Solar distribution and SnapNrack solar mounting systems businesses. Detering says the sale will help REC Solar concentrate on commercial customers.
'The commercial and residential solar businesses are built upon fundamentally different models with unique customer bases and disparate sources of capital,' he says.
And REC Solar is not alone, as San Diego-based Borrego Solar and White River Junction, Vt.-based groSolar have moved to focus on commercial-scale customers.
'Commercial customers are more analytical,' Detering says. 'Decisions are arrived at differently; it's a different value proposition.'
While commercial projects are harder, he asserts, the reward is worth the risk.
Investors are noticing
As the solar industry continues to mature, financial investors have taken notice. Attracting additional investors to the solar asset class will enable the industry to tap a larger and more liquid pool of capital than is currently available.
The U.S. Department of Energy's National Renewable Energy Laboratory has assembled the Solar Access to Public Capital (SAPC) working group, which aims to enable securitization of solar PV assets in the marketplace.
According to Detering, a member of the SAPC working group, the effort aims to standardize financial documents such as power purchase agreements, leases and other documents relevant to residential and commercial deployment, as well as the development of robust databases to assess performance and credit-default risk.
These activities are designed to allow projects to be grouped into tradable securities – securitization, in the parlance of Wall Street. This pooling of groups of assets for loans will provide the solar sector with a more consistent flow of capital. In theory, increased access to capital sources can reduce the cost of capital.
However, there's still work to be done. The working group is spending a lot of time on standardization of project documents. Additionally, the SAPC working group is working with rating agencies to provide comfort with such transactions, according to John Marciano, partner at law firm Chadbourne & Parke. Having a deal rated by such an agency, he says, helps with pricing of securitized debt.
Detering says that ultimately, SAPC will drive down the cost of capital, which could fuel another wave of solar installations.
'In order for distributed generation solar to get to the next level, we need to continue to drive costs down, including capital costs,' he says. 'Comparatively, the cost of that capital is still out of whack.'