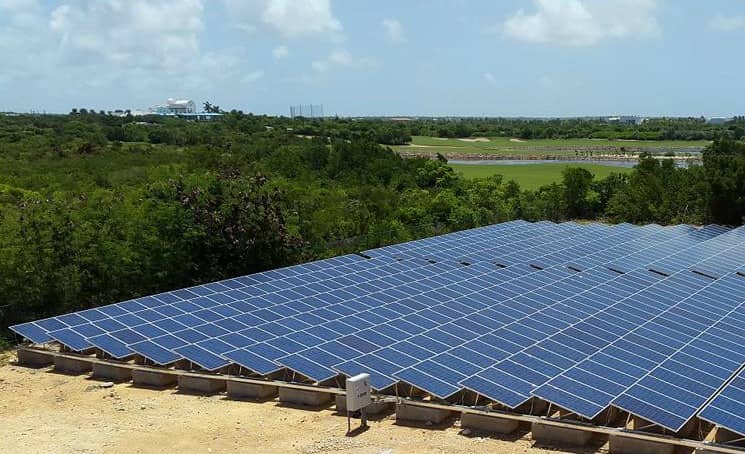 Indiana-based Inovateus Solar has completed the installation of a 1 MW solar power generation project for the CuisinArt Golf Resort & Spa in Anguilla, British West Indies.
The photovoltaic array consists of 3,322 Canadian Solar CS6X-300P modules mounted on a Schletter PVMini ballasted racking system with Dynapower 500 kW inverters. The PV system has a lithium-ion battery-based energy storage component that serves as a backup power supply for the resort's reverse osmosis plant, which creates potable water for the residents on the Caribbean island.
Antigua-based SwitchLogix and California-based PDE Total Energy Solutions provided mechanical, electrical and construction services for the project. The system is expected to produce 1.85 GWh of electricity per year.
Located adjacent to the desalinization plant, the solar array supports a daily production capacity of 1.25 million gallons of fresh water. The project has been designed to remain completely separate from the grid when needed yet has the ability of reconnecting partial loads to continue to desalinate water outside solar production hours.
'The payback on this project will immediately save CuisinArt hundreds of thousands of dollars,' says Peter Rienks, project manager at Inovateus Solar.
Fresh water scarcity is an issue of particular importance on Caribbean islands. Using solar power to convert salt water to potable water for human consumption and agriculture is an important concept that should be promoted worldwide, Rienks adds.
For more information on how solar and energy storage can be combined into effective hybrid applications, visit the Hybrid Energy Innovations event site here.