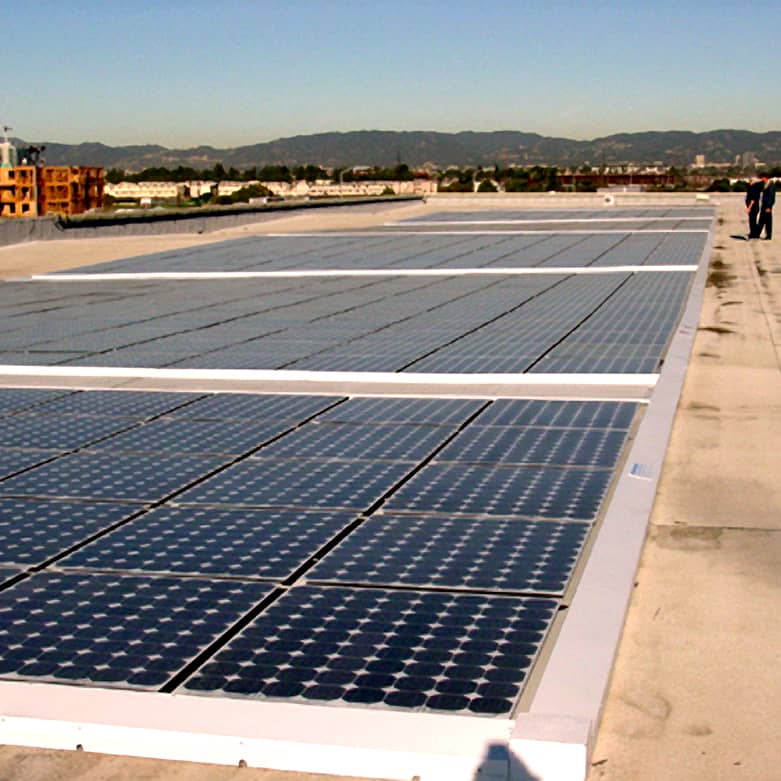 Although the U.S. still lacks a national solar feed-in tariff (FIT) – much to the perpetual bewilderment of many foreign solar executives – the country now boasts a brand-new FIT in one of its biggest cities.
At a special Jan. 11 meeting, the Los Angeles Department of Water and Power (LADWP) Board of Water and Power Commissioners approved the first 100 MW of a 150 MW solar FIT program. According to a statement from Los Angeles Mayor Antonio Villaraigosa, the city is now the largest in the U.S. to offer a FIT.
The Los Angeles Business Council (LABC), which has advocated for a FIT in Los Angeles for years, estimates that the full 150 MW FIT program will bring financial benefits to the region, creating 4,500 jobs and generating $500 million in economic activity.
The FIT announcement has already drawn at least one solar company to the region. Solar Provider Group, an Ontario-based contractor, has pledged to open a new headquarters office in Los Angeles within the next three months, the LABC notes in a recent press release.
FIT applications will open as early as Feb. 1, the LADWP says. The program includes five 20 MW tranches scheduled to be made available every six months through 2016. The initial power purchase price will be $0.17/kWh for the first 20 MW, with sequential price drops of $0.01/kWh scheduled to kick in for each subsequent tier.
Pricing proved to be a tricky issue during the hours-long hearing preceding the board of commissioners' vote of approval.
Jim Jenal, founder and CEO of Pasadena, Calif.-based solar installer Run on Sun, told the board that the price paid for solar power under the FIT would likely need to be higher than $0.17/kWh in order for the program to be fully subscribed.
Although data from the LADWP's pilot FIT program has yet to be released (which Jenal called problematic in itself), the pilot phase 'did not seem to be hitting targets,' he noted.
'The demo program 'discovered' that at $0.175/kWh it could only subscribe 37 percent of the desired target, but the 100 MW program is going to start below that price and it hopes to be successful?' Jenal asked in a post-meeting blog post.
Other solar advocates who spoke at the meeting also reiterated their enthusiasm for the program as a whole but questioned project size eligibility, the scheduling of the tranche releases, and other aspects of the pricing mechanisms.
'The problem with the program as it's designed is that there's a 30 kW minimum,' James Brennan, co-founder and organizer of solar company Open Neighborhoods, told the board. 'I would strongly suggest reducing the minimum size to 10 kW or 20 kW or doing away with the minimum altogether.'
The program, as approved, includes a set-aside allocation for projects from 30 kW to 150 kW. According to the LABC, the allocation will allow local businesses – including warehouses and multifamily residential buildings – to participate.
However, until and unless California approves community solar legislation, tenants will not be able to share the benefits of solar projects located at their properties, Brennan noted.
Moving forward
While praising the FIT proposal for reinvesting customers' payments into Los Angeles-area businesses rather than out-of-state coal plants, Evan Gillespie, a campaign representative at the Sierra Club, asked that the commissioners ensure that they allow for flexibility when reducing FIT prices – or implement an ongoing mechanism in lieu of twice-yearly requests for proposals in order to ensure a steady supply of projects.
Gillespie added that the LADWP should also carefully consider how any remaining unsubscribed capacity in each tranche will be treated. This concern was raised by more than one speaker.
On the other side of the FIT price debate, LADWP ratepayer advocate Fred Pickel called the $0.17/kWh starting price uneconomical, noting that it exceeds traditionally accepted avoided-cost measurements of $0.09/kWh to $0.12/kWh.
'The DWP FIT program creates roughly an additional $100 million burden on LADWP customers,' Pickel told the board. He argued for a price of $0.11/kWh, with time-of-day adjustments, instead.
Following extensive discussion of ratepayer impact and other cost issues, the board ultimately voted unanimously to retain the original pricing levels.
Ronald O. Nichols, general manager of the LADWP, noted that a ratepayer impact figure he was given – $0.15 per customer per month – was pivotal in shaping his evaluation of the FIT program's costs and benefits.
Costs for the LADWP will include hiring 30 additional administrative staffers to operate the program, Run on Sun's Jenal noted in his blog. The utility will seek to avoid a repeat of its April 2011 solar rebate shutdown, which some solar installers blamed on the LADWP's inability to handle its application processing backlog.Â

Photo: PV solar array installed at Marina Del Rey USPS Postal Station in Los Angeles. Photo credit: U.S. National Renewable Energy Laboratory.