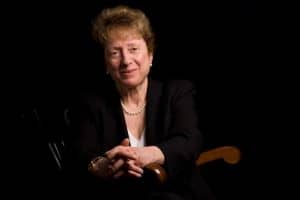 The Interstate Renewable Energy Council (IREC) has announced that Jane Weissman will step down as its president and CEO on June 30, after leading the U.S. nonprofit since 1994. Larry Sherwood, currently IREC's vice president and chief operations officer, has been appointed her successor.
"Jane Weissman's leadership of IREC has not only transformed the organization – taking it from a group of volunteers to a major player in the national development of clean energy – it has also transformed the industry," says Larry Shirley, chair of IREC's board of directors. "Jane and IREC have played a key role over the last two decades in seeing that states across the country had the proper regulatory policies and training in place to allow this industry to gain traction, while also protecting the interests of consumers. As a direct result, an explosion in solar and wind development has taken place. Jane's contributions on behalf of renewable energy are legendary, and she will be greatly missed."
"I leave IREC in the best of hands with Larry Sherwood at the helm," comments Weissman. "With an amazing and dedicated team, my expectation is that IREC will continue to break new ground with astute judgment, innovative thinking and reasoned ways of making clean energy a safe and meaningful consumer choice and smart energy option for our country."
According to IREC, Sherwood has worked with the organization in different capacities for more than 10 years before his current role as chief operations officer. He was the author of IREC's U.S. Solar Market Trends report and editor of IREC's Small Wind Newsletter. He facilitated the creation and development of the Small Wind Certification Council and organized stakeholder and other projects and events, including IREC's annual national 3iAwards and 3iForum, a multi-day series of expert talks annually held at Solar Power International.
"I look forward to building upon the tremendous legacy that Jane Weissman has created at IREC," states Sherwood. "As clean energy becomes a mainstream part of America's energy economy, IREC's programs to ensure fair consumer access to renewables, protect consumer rights and build a quality renewable energy workforce are more important than ever."
Photos of Weissman and Sherwood are courtesy of IREC.